For the next six weeks, retailers and advertisers will be thinking about little else except how to reach consumers who are ready, willing and able to spend their holiday dollars. According to the Newspaper Association of America, the answer to that question is the same this year as it has been in previous years: through newspaper media.
While many advertisers and retailers will experiment with mobile apps, geolocation push notifications and other channels that promise to reach the masses, those in the know rely on cold-hard data which clearly indicates that print remains one of the most effective forms of advertising.
The Proof is in the Numbers
Here are 20 statistical reasons you should advertise with free standing inserts this Black Friday:
1. A national survey found that 79% of adults have taken action as a result of seeing a print ad in a newspaper in the past 30 days. More than half of those people went on to make a purchase.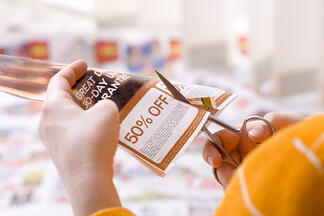 2. The same survey indicated that 69% of adults cite newspapers as their key source for finding coupons.
3. In October, the National Retail Federation (NRF) announced it expects sales in November and December to increase by an impressive 4.1%. If that figure holds true, this holiday shopping season will be the first one since 2011 where sales surpassed the four percent mark.
4. The NRF also anticipates that holiday sales will make up 19.2% of the retail industry's $3.2 trillion total annual sales.
5. According to the 2013 Christmas & Holiday Shopping Forecast released by America's Research Group and Inmar, almost 75% of shoppers last year spent part of Thanksgiving Day, Black Friday or the holiday weekend in retail stores. There is no indication these numbers will significantly shift.
6. In the same study, ARG and Inmar found that while unplanned purchases were not uncommon among shoppers, the majority braved the crowds and went to the stores having already done some research -- and free standing inserts were key. Specifically, they found:
7. 78% of shoppers reported studying the inserts in the Thanksgiving Day newspaper.
8. 93% of those who examined inserts said they found them helpful.
9. 58% of those who looked at inserts took them to the store.
10. Nearly 20% of shoppers reported spending $750-$2,500 on Thanksgiving and Black Friday.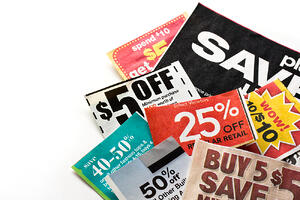 11. According to a U.S. consumer behavior survey conducted by Synqera, most consumers (75%) still prefer promotional content and coupons from traditional print media -- such as magazines, newspapers, inserts, and flyers -- followed by savings found online (72%) and coupons received after a purchase for future shopping (62%).
12. According to Nielsen's Global Trust in Advertising and Brand Messaging report, newspaper advertising is still the most-trusted form of paid media advertising in North America.

13. According to a report put out by Information Resources, Inc. (IRI), a consumer and marketplace insights firm, coupons and newspaper inserts will continue to be the go-to sources for grocery and drugstore shopping savings and brand influencers throughout 2014.
14. According to a survey by the research organization, the Shullman Research Center, traditional media still claims top spot for reaching affluent adults. In fact, newspapers ranked the most effective advertising platform by luxury buyers in the $500,000+ income segment.
15. According to the 2014 Inmar Coupon Trends Report, 74% of shoppers say using coupons found inside newspapers makes them feel smarter.
16. The same Inmar study also found that FSIs rank as the top regularly used resource for shoppers.
17. In a Shopper Sciences national study commissioned by Google, five of the top six marketing types consumers reported as increasing their awareness and familiarity with a product or service were paper-based.
18. In a study of over 2,500 Internet users conducted by the NAA, 73% responded they had used newspaper inserts within the previous month. Even more shocking was the fact respondents said they preferred print circulars over electronic marketing because of the greater portability and ease of scanning of print coupons!
19. The 2014 annual holiday shopping survey by Accenture finds U.S. consumers expecting to increase their holiday spending this year and their enthusiasm for Black Friday shopping has reached its highest level in eight years.
20. According to a BrandSpark/BH&G survey of more than 75,000 U.S. consumers focused on which sources they rely upon to get shopping ideas, 66.9% of respondents listed circulars and flyers; 29.2% listed newspapers; 25.1% listed websites.
There you have them: 20 statistical reasons you should advertise with free standing inserts this Black Friday. We rest our case.
RELATED POSTS: