Today's advertising landscape creates a constant battle of wills: consumers demand to be truly engaged by brand messaging while organizations, in order to stay competitive, must increase conversion rates and sales more than ever before. The need to create a cohesive marketing strategy has become vital, and, with the broad range of channels available, today's businesses are presented with incredible opportunities. Having pointed out the obvious, it's important to note that simply blasting campaigns across a range of channels will not necessarily lead to success.
Here are five strategies that will help your multi-channel marketing efforts:
Develop a Consistent Brand Message
Consumers don't so much buy products as they "buy into" brand experiences. They don't buy a hamburger; they buy two-all-beef-patties-special-sauce-lettuce-cheese-pickles-onions-on-a-sesame-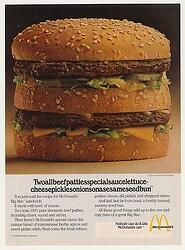 seed-bun. (If you heard the jingle in your head congratulations – you're old like me.) Your brand is your commitment to consumers to provide them with consistent product performance and a consistent level of service.
The growing number of channels for media consumption makes it imperative that marketers execute a unified promotional plan, but many drop the ball. Just as the flavor chocolate can be consumed in candy form, ice cream form, and milk form but is always chocolate no matter what form it takes, so too can marketers communicate a single brand message through multiple channels. When brands create a consistent message and leverage multiple channels to distribute it, they create possibilities of true engagement with consumers.
Test Emerging Channels
New digital channels crop up even faster than new pop stars with little-to-no talent, and it's important for organizations to always keep an eye out for emerging platforms that align with their business objectives. Tomorrow's marketing success requires investing in today's innovations.
Develop a Unified Marketing Approach
A unified marketing approach will deliver a consistent experience for the consumer, whether that experience happens on a blog, social media platform, mobile app or through traditional media such as a newspaper ad or radio spot. Because today's consumers are in a constant state of motion, brands need to create a framework that allows traditional and digital marketing strategies to be leveraged while at the same time ensuring redundant messaging and efforts are kept to a minimum.
A unified marketing approach also dissuades companies from allocating too much or too little ad spend to
any one particular channel. Marketers who understand the value of attacking multiple channels simultaneously know that no one tactic is enough, nor will it be solely responsible for persuading prospects to take action. Because of this, the ROI of all tactics, no matter what channel they are assigned to, can and should be calculated.
Plan Your Campaign Before Launching it
Launching a single channel campaign is a bit like coaching a single tennis player; the focus being entirely on what that player will do and how they should perform. Launching a campaign across multiple channels is akin to coaching an entire football team – you now have to consider how each player is going to work with the others in order to get that ball into the end zone.
When juggling multiple touchpoints, a good communications plan and timeline, as well as some good ol' lateral thinking, is essential. Don't rush through the planning process and take a buckshot approach - your marketing efforts will be scattered instead of targeted.
Collect Data
What is data, really? It's information regarding your customers' and prospects' activity, and that's information that will help your future marketing efforts. Track all activity easily by giving each channel a unique landing page, and experiment with various metrics, adjusting the process when necessary.
Today's marketers face big challenges in engaging prospects in an increasingly crowded and noisy environment. Putting all your marketing efforts in a single channel is like putting all your eggs in one basket or all your socks in one drawer (hey, I tried). You'll get far more bang for your buck and see a bigger ROI if you move to an integrated, multi-channel marketing campaign that offers further reach and greater opportunities for increased leads and sales.
RELATED POSTS: