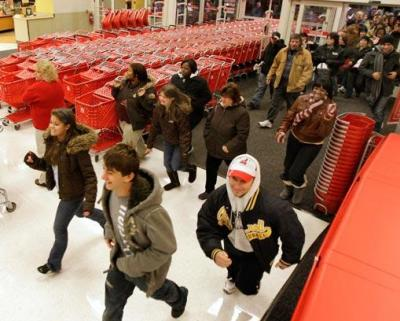 Black Friday is November 25 and seems far away, but advertisers and retailers have been planning it for a while now. It is expected that retailers will offer their Black Friday deals as early as October 28. Also, it is anticipated that some Black Friday deals will be leaked out even before October 28. If you look at last year, there was a deal leaked October 19 for the Harbor Freight Black Friday Ad.
Black Friday is a combination of leaks and marketing to help retailers get their name out. It helps smaller retailers to gain recognition through Black Friday Deals, but the leaking is not as beneficial for larger companies like Best Buy or Walmart.
Instead some larger companies offer something different for Holiday shopping. Walmart was the first to announce they were having a special layaway option for the 2011 holiday shoppers. They were soon followed by companies like Sears and Kmart in offering special layaway options. Walmart decided to bring back layaway options, because they want to be able to help bring Christmas to homes this year.
Click on the link below to learn about other Black Friday news:http://www.blackfriday2011.com/