Think about the last time you were at an event. Go back there and try to remember the details. If it was a sporting event you probably remember the teams. If it was a fundraising event the cause you were walking, riding, running for will stick out. If it was a dinner party the guests or the dessert is what's coming to mind.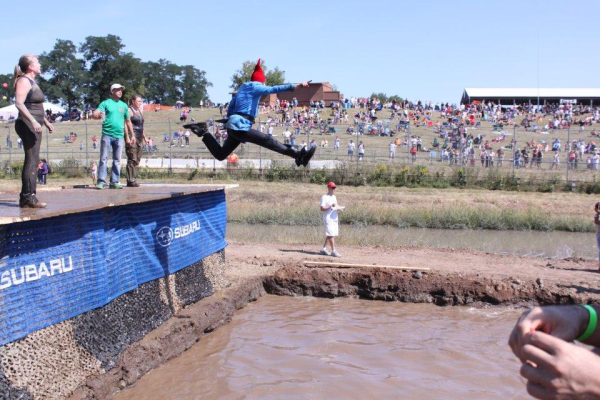 Recently one of our employees participated in the National MS Society, Minnesota Chapter's MS Mud Run. The MS Mud Run is a 10-K military-style obstacle course, and participants raise money to support research and programs for the MS Society in an effort to find a cure for multiple sclerosis. These events are often sponsored by companies who are looking to expose themselves to a new or target audience as a way of both branding and being associated with the people participating in the events.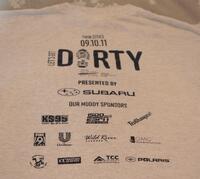 At the MS Mud Run Subaru signed up to be the title sponsor. This gave Subaru naming rights to the event and ensured that every time the MS Mud Run Twin Cities was mentioned, Subaru was right there too. On event day, Subaru's name was all over the place. On tents, out on the course, even on the t-shirts and other swag participants were wearing or able to buy.
Subaru even had the chance to give special treatment to its loyal customers through the event. The Mud Run provides a key check tent so participants could empty their pockets and ensure they could get into their ride post-race. Any participant who showed up with a Subaru key received this service for free. The rest of the car-owning population had to pay $3 to be sure their car keys didn't end up in the bottom of a muddy puddle.
Outside of title sponsorship, there are many other opportunities to get involved with events like these. If you look back at the photo of the t-shirt, you'll notice a whole list of sponsors for the event. In addition to simply giving dollars or supplies to the event, some sponsors choose to put a team together. For this event, radio station KS95 put together a team, which ended up being both the largest team and the team with the highest fundraising total.
In the end, sponsors want to be associated with great events. It promotes their brand and exposes them to new audiences who are hard to reach through traditional methods. Great events are more than just sponsorships, swag or even the activity. It takes a number of elements working together. When an event is great, the participants remember not only what they did and who they were with, but the companies and brands that help make it all possible.