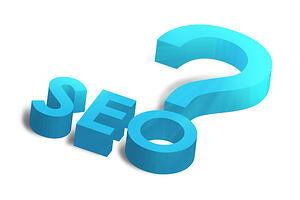 Does your business have a website? Hopefully you answered yes. If not, there's a whole big group of people you're not reaching, and don't have the chance to reach. For those of you with a website, you might have thought once the site was built you could set it on the shelf and watch it generate traffic, leads and sales. Unfortunately, it's not that easy. One thing you need to regularly be working on is your site's SEO. In basic terms, search engine optimization (SEO) refers to increasing or optimizing your site's appearance in web search results. More appearance = more traffic = more leads. This is a simplified equation of course, but you get the idea. Once you get the leads, you need a strategy for converting them to sales, but that's for a different post.
Keeping track of how search engines like Google rank each website can be tedious and confusing. There are many SEO methods but don't be discouraged by the complexities of each technique. To help you out, we put together this beginner's guide to search engine optimization .
~First, monitor the traffic on your site before you begin optimizing – This way you can track the effectiveness of your efforts. Ensure you have a detailed account of site visits, page visits, how your keywords ranked, how many organic vs. viral visits you have, etc. Continue monitoring your site to see what works and what doesn't work
~ Choose the most relevant keywords that clearly explain what your business has to offer– Imagine you are the one searching on Google or bing. What language do you use when typing in the search box? Thoroughly research keywords that will benefit your website while remembering that humans are the ones behind the keyboard, not robots. Resources like Google alert and yahoo alert are great tools for finding keyword suggestions that will improve SEO
~Include descriptive images – "Spiders," or the tool used to search a page for keywords, can only search text, not text embedded in your images. Describe your images with short text and remember to be as descriptive as possible
~Give a little Link Love to yourself – if you have social media sites like Facebook, Twitter or LinkedIn, be sure to include a link to your website on each of those sites. Don't have social media sites? Sign up for them! A website without social media sites is like Simon without Garfunkel or peas without a pod. They need each other
~And don't forget to give Link Love to others – Form a relationship with other businesses and include their link on your website, blog or social media sites. They will be more inclined to include your site on their sites. It's a win-win situation for both parties. This can show up in a number of ways, including guest blogging
~Ensure your website includes quality content and update it often to stay relevant – Including a blog (like this one) is a great way to ensure your site is updated regularly. And going back to the spiders, they like new and updated content, and give you points for it. You want more points right?
~Create pages with formatting that helps guide the viewer – Include headings, bullet points, lists and bolded text. Google loves formatting. However, don't go overboard with crazy formatting that can be distracting
There is no exact formula for SEO. These suggestions are a great way to start optimizing your search results. SEO isn't the only way to help build a website, but it is an important aspect. However, SEO will help get more diverse traffic and more repetitive views. The key is not to put your site on the shelf. It's a living, breathing, growing thing, and it needs your attention. Be sure to you're doing the little things, and continue trying new things. There isn't much you can do to hurt your search results, other than ignoring your site. Give it the attention it needs, and it's more likely to get you the results you're looking for.
Once your site is optimized you want to drive some traffic there, especially if you have any sort of ecommerce. The best way to to do that is build an integrated advertising campaign. Check out our eBook on integrating print and digital campaigns and get started today.