We're all critics. Some of us are better at it than others. Some more vocal, others internalize it, but we all do it. It's easy to be a critic. It's harder to step out and be willing to be criticized. Some people are so good at being critical they're turned it into a career. One in which they get invited to swanky restaurants, entrance into all the latest movies or shows, and even some turn it into a reality television career. The problem critics run into, however, is when they start talking out of both sides of their mouths and talking in circles or criticizing one thing only to turn around and praise what has just been criticized.
For instance, let's take a look at the newspaper critics. And as the industry stands, we're not just talking about the printed product, but publications in general, which includes those who still print on parchment and those whose canvas is built entirely on ones and zeroes. Here's what I mean. Since publications starting seeing decreases in revenues from subscriptions and advertising, around 2006, the critics have been calling for newspapers and magazines to reinvent themselves. The critics have said they need to come up with ways to replace those lost revenues and find a way to monetize digital, get subscriptions back up or convince advertisers print was still viable. The thing is, now that publications are doing some of those things and stepping out a bit with new ideas, they're being criticized for that too. Here's the deal: You can't have it both ways.
As Caroline Little, CEO of the Newspaper Association of America (NAA) wrote in an email to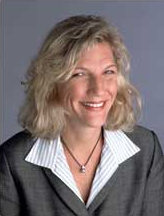 members Tuesday, January 22, "It seems like each time a newspaper implements a bold new strategy or deviates from the traditional model, pundits interpret those changes as acts of desperation. Ironically, these are often the same pundits who claim newspapers are not innovating and transforming fast enough."
These aren't acts of desperation, these in fact are acts of experimentation, and the industry is watching. We've talked previously about the differences in programs such as paywalls and iPad apps. What's happening is publications are trying things, seeing what's working, and looking to others to try similar tactics or put their own spin on similar programs.
In addition to what everyone's talking about (standard display, mobile, tablet, iPad apps, paywalls, etc.), publications are venturing outside of journalism to work with local companies on marketing to their communities. Look at what our friends at the Star Tribune are doing and how they're building their digital agency. "'85 percent of the people who are selling for me came from digital or owned their own small businesses,' says [Jeff] Griffing, who last fall launched a regional digital agency, Radius, based on Hearst's LocalEdge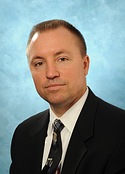 platform. He hired 20 new representatives. Their backgrounds are instructive: 'Nobody from advertising sales. Nobody. A couple of people who were B2B salespeople for companies like 3M. They are used to walking into businesses and being truly consultative.'"
This quote is from the Nieman Journalism Lab, in a long-form article by Ken Doctor. 'What's that,' you say, 'long-form journalism?' That's right, long-form journalism, on the web. It is, and can be effective.
What it really comes down to is this: criticism can be helpful. It can push people to get better, to try new things, to stretch the boundaries and the limiting beliefs of what's possible. But when the stretching happens, and those who were criticized take risks and try new things, they need to be given the chance to succeed before more criticism is heaped on. Don't agree, let me know in the comments.
More and more publications are becoming focused on the local market and reaching people where they live. This will prove beneficial and a move that increases relevancy in print and online formats. If you want to know the benefits of local advertising, take a look at our recent eBook.
Scott Olson is the director of marketing at Mediaspace Solutions. His career has spanned marketing positions in the non-profit, software and utility sectors providing various marketing experiences. You can connect with Scott on Facebook, Google+, Twitter or LinkedIn.