As you have come to learn during the past few weeks, the Five in Five interview series highlights individuals in the advertising and marketing field and their path to success. Throughout 2013 we will be posting short and sweet interviews with a variety of successful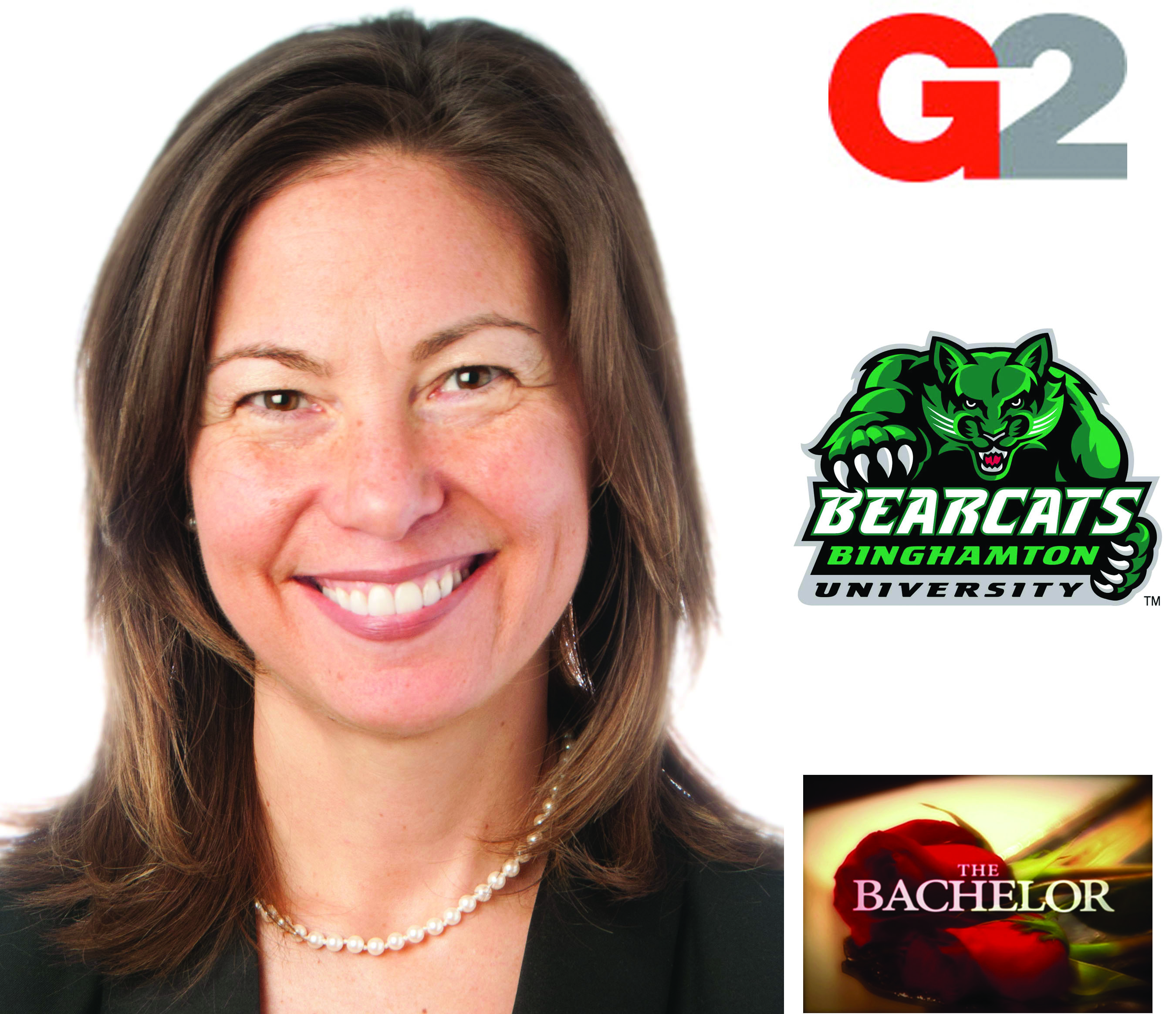 individuals. The interview questions will vary from traditional work-related questions to questions that delve into their unique hobbies and interests. It is our hope that you are able to take something away from each interview in the series.
We recently conducted a Five in Five interview with Mary Pocsik. Mary is the executive director of media services at G2 Worldwide, a top-five brand activation agency network based in New York. Mary provides strategic media direction and oversees the media planning process for brands such as Aetna Medicare, AARP, Waste Management Bagster, 800PACKRAT and Liberty Mutual. This advertising leader is an alumna of Binghamton University in New York. Read the interview below to learn more about Mary.
1. What's the one mobile app you can't live without?
I live in an urban environment and have not owned a car in 20 years, so any app I can find that gives directions to help me travel via public transportation or foot without getting lost is key for me. When I rent a car this is even more important, since I drive so infrequently. It helps to have my route at my fingertips to avoid getting lost!
2. How do you get your news?
I am a big fan of subscriber email lists. Given the pace of working at an ad agency in a client service capacity, I always feel starved for time. I need quick headlines about the industry, technology and emerging media as well as those specific to my clients and their industries. I like to read headlines and dive further as needed and email subscriber lists are perfect for this. I lose my patience quickly when stories are either outdated or irrelevant to my day-to-day, so print media doesn't have as much of a place for me these days.
3. What is the toughest lesson you've learned in your career?
Top notch client service and relationships just don't always stand the test of time. While client/agency relationships used to endure for decades, those days are largely over. Agency selection is far too procurement-driven, and reviews and cost cutting, unfortunately, create a lot less consistency with agency partners. While this may better serve the brand in some cases, most often I believe this is disruptive and counterproductive for brands under pressure to deliver goals.
4. What's your favorite guilty pleasure?
I have watched The Bachelor on ABC since it premiered; it's now in its seventeenth season and going strong! It is not always the first thing I admit when discussing TV viewing habits, sometimes I opt to be a closet fan. That said, I think it is a fun show that combines love seeking and competition, and I get wrapped up in it every season. Most of the time I record it and watch it later – these days it isn't as high profile, so if I miss an episode the developments aren't really being talked about at the office or reported via websites, so I can be comfortably behind on my viewing when I am too busy.
5. How do you spend the first hour of your day?
I am wrapped up in emails and usually shooting off a bunch of requests and direction to my team as well as connecting with clients as needed to set up the day. I also find myself juggling my calendar, dealing with competing priorities and finding time for meetings. It seems everyone's calendars are so jammed these days that it is a puzzle to find a time that works for everyone. Scheduling often means shifting meetings on the fly throughout the day and I like to accomplish this early. To be honest, my work day starts long before I get to the office. The emails and calendar adjustments start happening as soon as I wake up. I find organization is key to an efficient and effective day, so it is always the first thing I tackle in the morning.
Come back soon to check out our next Five in Five interview. While you wait, check out our newly published eBook 'The CMO's Guide to Non-Contractual Advertising' to learn the benefits of avoiding advertising contracts.
Hannah Hill is a marketing specialist at Mediaspace Solutions. Her marketing experience includes writing, social media and event management. You can connect with Hannah on LinkedIn, Facebook or Google+.