As the digital renaissance pushes into 2013, it's more important than ever for advertisers to understand how to effectively reach consumers on a digital advertising platform that's expanding every day. While digital advertising is far from being a significant source of revenue for newspapers (it currently makes up only 15% of total revenue), new strategies and techniques are being explored in hopes of turning what appears to be a sleeping revenue giant into a truly dynamic advertising platform for online publications.
In whole, digital advertising grew by 17% in 2012. Not bad. When we start talking online newspaper publications, digital advertising in 2012 only rose by a lackluster 3%. The question is: why? As we discussed in last week's blog, advertisers aren't allowed to put the blame on paywalls, or a system used by publications that stops readers from viewing online content in the absence of a paid subscription. AdWeek also points out that many experts in the field blame a "newspaper culture resistant to change" and people who still can't navigate through digital material for the industry's current digital advertising woes.
What can be done to improve this increasingly important advertising platform for newspapers? In reality a number of things can and will help. Above all, newspapers assuredly will push advertisers to continue to look for the most effective digital advertising methods that will succeed in increasing advertising revenue. Below, we'll explore how two such digital advertising methods, video and sponsorship advertising, could play vital roles in making digital advertising a more prosperous venture for newspapers in the future.
1. Video Advertising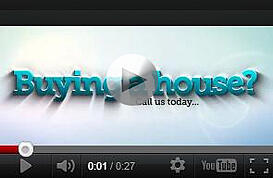 Online video is on the rise. Here are some numbers to prove it. If online video traffic will in fact make up for 55% of all consumer Internet traffic by 2016, it's easy to see there is opportunity to be had for digital advertisers in this ad category. According to Pew Research, video advertising accounted for nearly $3 billion in display advertising revenue in 2012, almost a billion dollars more than what it netted in 2011. Pew brings it to our attention that here in 2013, some news organizations say they are "having trouble putting up enough video content to keep up with advertiser demand." That's a telling sign. As is a prediction made by respected digital ad guru Gordon Borrell, who sees enough fortune in this ad category to forecast that it will grow by 30% for newspapers this year. It doesn't take an expert to understand all the pieces of the puzzle are in place for ads in this category to thrive throughout online newspapers: As newspapers place more and more video content online, more ad space will be available, and more dollars will be had.
2. Sponsorship Advertising
Thanks to promoted tweets and native advertisements, this once quiet ad category is back in play again. According to Pew, news organizations have recently been warming up to sponsorship advertising, citing its growth rate of 56% in 2011 and nearly 40% in 2012. You're probably wondering: If sponsorship advertising can be successful throughout the Internet, why can't it be successful for newspapers? Promoted tweets aren't going to serve any purpose for newspapers, so native ads garner all the attention. For those who are unaware, a native advertisement is a method by which the advertiser tries to make an ad look like part of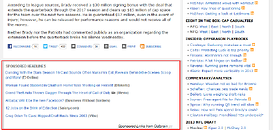 the content displayed by a web page. Pew reports that major newspaper publications including Hearst are investing in native ads and that it serves as a quick digital ad revenue builder. Because native advertisements don't necessarily jump out to be ads right away to users (native ads appear to be part of the content found on the page), they are thought to be a way to "break through the clutter" of every day advertisements. For years advertisers have been looking for new ways to reach out to online readers, and this is a good start.
While native advertising may serve as a boost to digital advertising revenue in newspapers, it's not the only significance it carries. New digital advertising methods such as native advertising represent the type of creative and innovative thinking that will be necessary in the future to make digital advertising a more significant money-maker for newspapers going forward. For more on creative and innovative thinking, check out our eBook titled Proven Methods for Reaching Affluent and Educated Consumers. This eBook highlights new above-the-curb strategies to reaching an affluent and educated target audience in your marketing campaign.
Kyle Stowe is a marketing intern with Mediaspace Solutions. He will begin his senior year at the University of Minnesota this fall majoring in journalism with an expected graduation date of May, 2014. His previous internships include stints with Clear Channel Media and Entertainment and the Walt Disney Company. You can connect with Kyle on Twitter, LinkedIn, and Google+.