When it comes to media buying, advertisers and media buyers have a multitude of choices. They can go direct to publishers, which have grown substantially. They can go to a media buying service and hope that service covers all the media they want to engage with and where they think their consumers are living, reading or watching. Or they can blindly throw a bunch of dollars at various media and hope something sticks, which they plan to measure by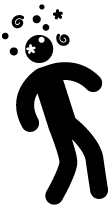 clicks, purchases or foot traffic. With all the choices it can be dizzying for advertisers and agencies alike, and the job of the media buyer certainly hasn't gotten any easier. However, staying educated on what's happening with online advertising and ad tech, as well as how to maximize traditional channels is key. Here are three simple steps you can follow to ensure your media buys are successful:
Know where you need to be to reach your consumer – For the last five years the media has been talking about fragmentation and finding consumers. This isn't anything new and you've known for a while the channels are expanding daily. Newspapers, magazines, television, radio, digital display, sponsored tweets and posts, banner ads, videos, tablet networks, and on and on it goes. What it comes down to is you need to pick the channels that reach your demo and measure each and every campaign, beyond the click. Whatever you do, ensure it's a fully integrated campaign.

Create killer creative – Let's be honest, no one sets out to create a crappy campaign. Even the South Park guys knew they couldn't draw for crap, but what they lacked in drawing skill they made up for in creative writing, storytelling, plot lines, and an uncanny ability to weave current events into their next episode in a matter of days. That's what you should shoot for. Whether you're creating 10-second YouTube spots, 30-second television commercials or full-page four-color magazine ads, they better speak directly to your consumer and move them to action. Let me wrap up this section with a plea: please stop trying to create award-winning creative, and develop campaigns that will help your client meet their goals. Stick to the creative brief and if you're as good at your job as you say you are, the awards will come in the form of continued business instead of an account review.

Hire the right buyer – This is clearly the most important step. You need to be completely sure the buyer you select has your best interest in mind and is fighting for your goals. At the same time, you don't want to go through the RFP process and send a bunch of potential buyers into the marketplace armed with the same information contacting publishers on your behalf. That just hurts you and your media buy. You want to create one voice in the market, and have one organization negotiating and taking your buy to the market. That's the most efficient way to maximize your budget.
When you're ready to hire a media provider to be sure you have successful media buys, check out the 10 questions you need answered before you make your selection. You may think buying your media in-house or working with a big conglomerate will ensure you get the best and most efficient buys and your best interests are served, but you might be surprised. Check out the list now and let us know when you're ready to launch your next campaign.
RELATED POSTS:
1. Ownership in Newspaper Buying: Work With Al Davis or Robert Kraft
2. Is Media Multitasking Hurting Your Advertising Campaign?
3. 3 Advertising Tips from America's Biggest Advertisers
4. Why you need to focus on more than just advertising rates
5. The Best Advertising Campaigns Drive Social Traffic
Scott Olson is the director of marketing at Mediaspace Solutions. His career has spanned marketing positions in the non-profit, software and utility sectors providing various marketing experiences. You can connect with Scott on Facebook, Google+, Twitter or LinkedIn.
Dizzy
designed by
Matt Brooks
from The Noun Project