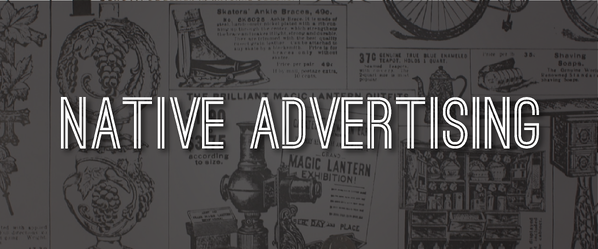 Have you ever stumbled upon a web page only to find that the editorial and advertisements were so well interwoven that you couldn't tell what was what? I mean, you couldn't distinguish pure content from promotional material? If so, you have experienced firsthand the concept of native advertising. Native advertising isn't new, but its future is somewhat fuzzy because it hasn't gained widespread support among marketers yet.
What is Native Advertising?
The term native advertising is used to describe promotional content that is embedded into a website so astutely that you can't tell whether it is part of the web page's initial design or outright external publicity. When executed properly, native advertising meshes nicely with the overall look and feel of the site, as well as its editorial tone and content. For an e-commerce portal selling electronics can shrewdly display native advertising from an electronics maker and potentially increase the likelihood of a sale or conversion.
Native Advertising on Mobile Devices
Given the quasi-ubiquity of mobile devices in the global marketplace, more marketers are jumping on the native advertising bandwagon full-on. The trend is extending to social media, a phenomenon that isn't new but only confirms the close relationship mobile and social networks have cultivated in the last few years. In this context, businesses are readapting their operational goals and marketing tactics, allocating substantial sums to native advertising on handheld devices as diverse as tablets, notebooks and smart phones and also on social platforms like Facebook, Twitter and Google+.
Benefits to Marketers
Obviously, marketers reap promotional bonanza through native advertising, as the practice enables them to display ads in a covert way, thus blurring the lines between what's authoritative and what's purely promotional. That translates into increased traffic, leads and, hopefully, conversions which is the goal of advertising in general. For example, a clothing retailer can effectively expand market share and tap a younger niche if it can display its apparel on a youth-oriented portal and explain the benefits its garments provide.
Benefits to Consumers
Consumers also gain from native advertising, according to a recent Business Insider article. Visitors are thus able to find promotional content that is relevant to them, matching their desires at a specific moment in time. When that promotional material adds value to the overall user experience, it is even better. In other words, the goal of native advertising is to provide content that is clear, timely, adapted and compatible with what viewers or readers are expecting. There is also the reverse side of this rosy tableau that shows growing discontent in regard to some native ads, especially when users feel the promotional content is misleading.
Can Native Ads Backfire?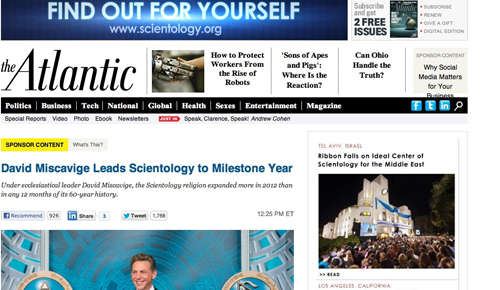 Clearly, native advertising seems to be the wave of the future, although a few kinks still need to be worked out. That being said, there are situations in which native ads can have an adverse impact on the ad sponsor and the website provider. This often happens for controversial topics or products that are not mainstream but seek to portray some type of popular acceptance. Take for example the backlash The Atlantic faced from its readers when it ran a piece about the Church of Scientology alongside native advertising content without disclosing the trick to its readers. Given the current controversy over the Church of Scientology, the publication was forced to backtrack, so yes, native ads can backfire.
Only time will tell if native advertising is a marketing flop or the future of marketing. What do you think? Let us know in the comments section below. If you have some extra time, take a look at the related posts below, and then download 'The Smart Marketer's Guide to Local Digital Advertising.'
RELATED POSTS:

Image credit: Pardot, ClickZ