In less than a week the 2014 Sochi Winter Olympics will be over and we will go back to our regularly scheduled programming. No more skeleton, ski jumping, ice dancing or curling for four more years, unless you happen to be a diehard fan and stay tuned year-round. If that's the case, way to be more than a fair weather fan. For the rest of us, our time with these athletic events is limited so we need to soak them up while we still have the opportunity.
This may come as a surprise to you, but watching the Winter Olympics can have a positive effect on your advertising campaigns. That's right. If your advertising campaigns mimic the athletic events that make up the Winter Olympics you can improve your overall strategy. Continue reading to learn how watching pairs figure skating, skeleton and biathlon can improve your advertising campaigns.
Pairs Figure Skating
I was in awe while watching pairs figure skating last week. The strength and artistic style the athletes put into each routine is admirable. Every jump, flip and lift needs to be executed perfectly to receive full marks (and avoid serious injury). And to raise the stakes even more,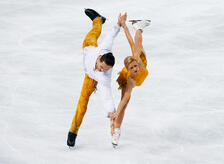 the pair must skate and jump in perfect synchronization during the routine.
Like the elements of pairs figure skating, advertising campaigns need to be executed perfectly to attract the target market and maximize return on investment. Syncing your print and digital advertising campaigns will help you maximize awareness and maintain a consistent message. To learn how to create complementary print and digital advertisements, download 'The CMO's Guide to Integrating Print and Digital Media.'
Skeleton
Zooming 75+ miles per hour down an icy chute isn't for the faint of heart. No amount of money would be enough to convince me to strap on a helmet and climb aboard a skeleton sled. It's a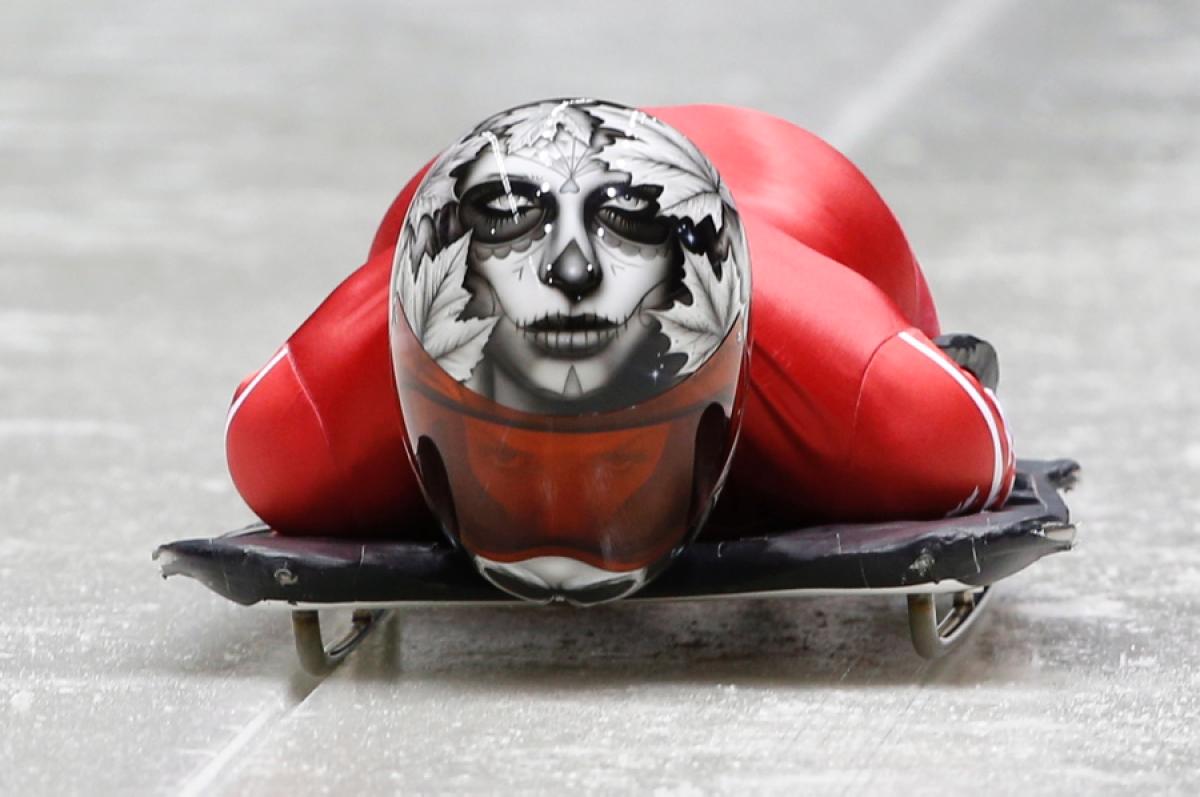 death wish, if you ask me, but many are drawn to competing in and watching the dangerous and exhilarating event. For the athletes who compete in the event, skeleton is a risk they are willing to take.
Advertisers who take risks, though maybe not to the extent of zooming head first down an icy track, can experience a significant return on investment. Take a minute to look at your 2014 advertising plans. Are you playing it safe and doing the things you have always done or are you planning to shatter the status quo and make a bold move this year? Hopefully it's the latter. Don't just take a risk for the sake of taking a risk though. Make sure to consider the costs and benefits, and then cross your fingers for good luck.
Biathlon
I sat down to watch women's biathlon for the first time this year and was surprisingly glued to the television. Next to curling, biathlon has to be one of the most unusual events in the Winter Olympics. Where else can you combine cross country skiing and rifle shooting and not be sent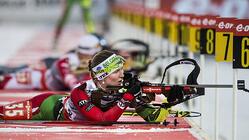 to jail for reckless endangerment? The sport calls for speed and accuracy, and only those athletes with both have a shot at a medal.
Just as biathletes are forced to ski penalty loops for missed targets, advertisers who miss their target should be penalized as well. There is simply no excuse for missing your target market once it has been identified. Use what you know about your target to develop customized advertising campaigns. That way you'll go five for five with each bout of "shooting" and stay ahead of your competitors.
Enjoy the remaining Olympic events and keep your eyes peeled for the many advertising lessons to be learned among the snow and ice. Feel free to share them in the comments section below.
RELATED POSTS:
Image credit: David Gray/Reuters, NY Daily News and Yahoo News
Hannah Hill is a marketing specialist at Mediaspace Solutions. Her marketing experience includes writing, inbound marketing, social media and event management. You can connect with Hannah on LinkedIn, Facebook or Google+.