Are you a CMO or marketing director who isn't sure whether you need the services of a media buyer or whether you should just buy media direct from the source? This handy little quiz will help you decide.
But before we get to the quiz, let's discuss briefly what media buyers do. They work directly with media outlets like television and radio stations, newspaper and magazine publishers, billboard companies and website administrators in an effort to buy the most effective and affordable media for their clients, which may be individual businesses or advertising agencies. In essence, they do the heavy lifting, and experienced CMOs and marketing directors understand the value a media buying agency can add to their bottom line.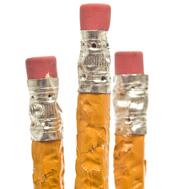 Still unsure about whether you need the services of a good media buyer? Then proceed with the quiz. (Pencils not necessary, unless chewing on them helps you think.)
Question #1 – Do you have the time to conduct thorough research?
You may have already conducted some research for your marketing campaigns and you know exactly who your target demographic is. That's great. But do you know which media outlets are most likely to reach them? A good media buyer conducts thorough research that matches the product or service you offer with not only the right buyer, but with the right media outlets as well. They have a vast number of outlet options in front of them, many more than you would have going it alone. At the end of the day the success of your campaign depends on if your message reached your target audience.
Question #2 – Do you have any negotiating power?
If you were to deal with a media outlet's sales representative directly, do you think you'd be able to persuade him or her to be flexible on price and cut you a deal? You may ordinarily be a pretty persuasive person, but in this arena, you wouldn't have any real negotiating power. Sorry – it's the truth. Media outlets recognize a media buyer's experience and are far more likely to be flexible with pricing which will save you money in the end.
Question #3 – Do you understand all the media lingo and mumbo-jumbo?
Have you ever been overseas and tried to order breakfast in a language you didn't know very well? All you wanted was toast and two scrambled eggs and you wound up with squid and a hammer. There are a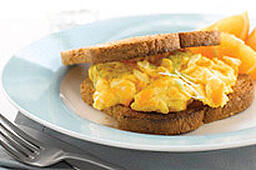 lot of "foreign" terms involved in the media buying world: O&O station, break position, points, dayparts, PVT/PUT and on and on. You can either try to learn as you go (and pay way too much for way too little) or you can rely on a media buyer to translate for you and get you the breakfast you really want.
Question #4 – Do you really know where or when your ads are going to run?
Let me answer that question for you – no, you don't know. You think you know, but you don't, not really. Let's use TV and radio as an example – you walk in and have a perfectly lovely conversation with the sales rep, and you make it clear what your needs, goals and budget are, and he makes it clear (using lingo you don't understand) exactly what you're going to get. You walk out thinking you've made a solid media buy but really your ads are going to be played at less attractive times of the day because stations need ads to fill 24 hours worth or programming. A savvy buyer has no problem being aggressive on your behalf and getting your ads placed in the most advantageous timeslots.
Question #5 – Do you have the time to field calls from solicitors?
You should be aware that when you buy direct, you become a target for a slew of incoming calls from other outlets all vying for your business. Once the word gets out that you are looking to buy media... let's just say the blood is in the water and those big fish with big teeth start circling. When you use a media buyer, he or she fields those calls, negotiates and schedules deals on your behalf so you can spend your precious time running your business.
It's time to add up your score and get to the bottom of the question "Do I need a media buyer?" once and for all.
If you answered "NO" to one or two of these questions then you may seriously want to consider working with a media buyer who will help get your ads seen by the right people at the right time and within your budget.
If you answered "NO" to three or more questions... stop what you're doing and get in touch with a qualified buyer today because chances are if you try to go it alone, you will be spending far more than your budget allows and won't see a good return (or any return) on your investment.
RELATED POSTS:
Image credit: Kraft Canada, iStockphoto.com