Creative Ad Services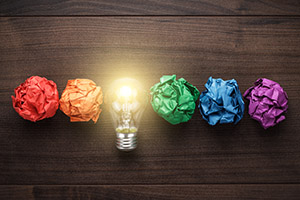 In addition to media buying and planning, Mediaspace Solutions offers a variety of creative ad services to meet your needs. Whether you want to improve the effectiveness of your current advertising efforts or create a new ad altogether, you can count on us to deliver results.
We offer the following creative ad services:
Ad resizing – We can produce high quality publication-ready files for all your sizing needs at a fraction of the normal rate (with fonts, images and copy supplied).
Ad consultation – If your ad isn't performing as well as you'd hoped, our creative team will review your material and provide an evaluation with step-by-step suggestions to improve your response and advertising ROI.
Ad creation – If you have never ventured into print advertising or just want a fresh approach to your creative materials, our team can create a strategic and compelling ad build aimed at drawing response from consumers.
Contact us to learn more about our creative ad services.