Media Buying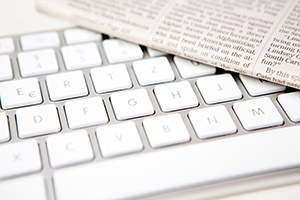 Mediaspace Solutions works with clients to facilitate and streamline national, regional and local media buys. With our competitive knowledge and buying strategies, we know our clients receive the maximum value for each advertising dollar spent.
Our media buying strategy
We approach the negotiation process from the bottom up, rather than the top down. Typical buying agencies look at rate cards, pick up the phone and try talking their way into lower rates. Because of our extensive history in buying, we know the floor, and we work hard to negotiate advertising rates as close to the floor as possible.
Our buying experience extends into the following advertising categories:
National – We execute print and digital buys for national brands to increase reach with local audiences.
Retail –We work with publications to target ZIP codes and zones to ensure the best reach and zero wasted circulation for each buy.
Direct response – Our direct response experience allows us insight into the pricing floor at the 13,000+ newspapers and magazines we have in our system.
Digital – By successfully pairing digital with print advertising, we have built a reputation as a proven leader in creative advertising solutions.
Why you should utilize our media buying services
Unmatched industry experience – We know the industry inside and out and have a unique understanding of both print and digital media. Our media buyers have decades of experience and they work hard to ensure you achieve your advertising goals.
Strong media relationships – Media buying comes down to relationships. We know our publication representatives well and bring them quality advertisers and great service. In return, we are able to negotiate the best rates in the business.
Budget optimization – We have a lot of bargaining power which allows us to stretch your advertising budget and buy more ad placements and better positions.
Contact us to learn more about our media buying services.