Media Planning & Research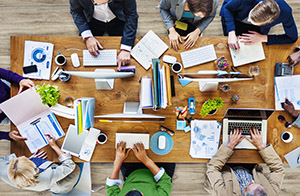 Behind every successful advertising campaign is strategic media planning and research. With the abundance of media options, and the rate at which new options become available, careful consideration should be given to each alternative at the start of every campaign. We work with you to understand your target market and then determine the best combination of media to reach that audience at the right time.
Our media planning strategy
We look at your current media mix, analyze what you are doing today and develop a plan to help you achieve your campaign goals. Once your goals are determined, we deliver recommendations based on target demographics, ZIP code information, and in-depth market understanding cultivated from years in the industry.
Why you should utilize our media planning services:
Campaign planning technology – We built a proprietary system that gives us the ability to efficiently plan and execute advertising campaigns.
Innovative ideas – Our media planners will help you cut through the clutter with innovative advertising strategies sure to capture attention from your target audience.
We use research and mapping tools to determine how best to reach your target market(s) and then we buy the media most likely to reach those consumers. Whether your goal is to increase awareness, drive leads or increase store traffic, we make it a priority to develop a media plan that will deliver results.
We use the following research tools to determine the right media mix for your campaign:
ZipET – ZIP/Zone targeting
Contact us to learn more about our strategic media planning and research services.