Free Standing Inserts (FSIs)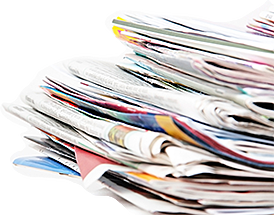 Mediaspace Solutions takes national and regional advertisers to the local level through free standing inserts (FSIs). Our research, ZIP code and mapping tools allow us to hone in on your target audience and eliminate spending on irrelevant consumers. We help our clients reduce operational drag and create more efficient, effective media buys.
We offer our clients:
Competitive strategies and insights on how to buy newspapers more effectively
Targeting based on consumer demographic and geographic data
Geospatial intelligence mapping which enables us to map the most efficient media buy to reach the right consumers
Aggressive pricing focused on CPMs and buying the appropriate circulation
Effective utilization of local digital for more coverage
Bidding on printing and shipping through our network of cost-effective printers
Delivery tracking and labeling to ensure your insertions are delivered to each publication on time and compliant with each publication's unique delivery requirements
Customizable digital delivery of invoices, tearsheets and affidavits
Benefits of FSIs:
73 percent of adults usually check newspaper inserts to see what's on sale while 56 percent use store inserts to plan their regular shopping trips
Seven in 10 adults say they read or look at newspaper inserts at least occasionally
FSIs drive online shopping and purchases in addition to in-store traffic
44 percent of adults take newspaper inserts with them while shopping
FSIs can be targeted by specific ZIP codes and neighborhoods to reach relevant markets
79 percent of those who look at FSIs save them for more than one day
The above statistics were pulled from How America Shops and Spends 2013.
Contact us to learn more about incorporating free standing inserts into your next advertising campaign.