Print Media Advertising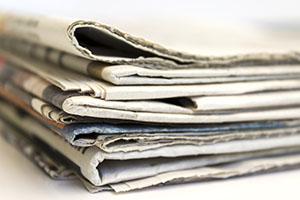 The print media and trusted news consumption landscape has changed. Yet your sales dependence on newspaper and magazine has not. That's where we come in. Mediaspace Solutions is a print and digital media buying agency dedicated to increasing your return on investment in print media advertising. There are only two ways to increase return on investment: increase sales or decrease cost. Mediaspace will help you rebalance your ROI equation and justify your print media spend.
We offer our clients:
Competitive strategies and insights on how to buy newspapers and magazines more effectively
Targeting based on consumer demographic and geographic data
Targeted sectioning, contextual recommendations, and standard and unique sizing opportunities to increase audience engagement
Aggressive pricing focused on CPMs and buying the appropriate circulation
Synergistic utilization of local digital
Benefits of print media advertising:
Most trusted advertising medium in North America
Loyal readership
Targeted audience to a very concentrated geography
Shorter turnaround time than other media (you can run within days of an approved ad)
Unlimited ad exposure
Great flexibility with ad size
Proactive audience that uses newspaper to find product sales and coupons
Contact us to learn more about print media advertising.