I almost don't remember a time before Yelp. I don't want to remember a time before Yelp. Yelp, and other consumer review sites, are what keep me from getting a hair-don't. Review sites are what ensure I never pay $400 for a spark plug. And review sites are what save me time and again from the horror that is soggy Crab Rangoon.
I am certainly not the only one who owes their life, or at least their hard-earned dollars, to review sites. Most people, when they hear of a new (or perhaps merely 'new to them') local business, immediately begin an online search to see what kind of ratings these establishments have gotten.
If you are a local mom and pop shop or some kind of brick and mortar establishment, consumers are going to look for your star rating and review panel before handing over their hard-earned cash. Should your reviews be ho-hum, or worse, non-existent, the chances that those consumers will give your business a shot decrease significantly.
According to a Local Consumer Review Survey published in 2016 by BrightLocal, 91% of consumers regularly or occasionally read online reviews for local businesses, a 20% increase from 2010.
Google, Bing and other platforms have made consumer reviews readily accessible to the masses. At this point in time, the link between local business searches and visibility of reviews is more than evident.
Here are 3 tips on getting more consumer reviews:
You Need at Least 3 Stars
When consumers search for your business, what do they see? They see your company name, maybe some contact information and those stars. They instantly judge you and decide whether or not they will patronize your establishment by how many stars you have. You know this because you do it yourself. We all do it.
Who has time to research a company completely? Answer: no one. We all just want to be able to quickly decide on whether to try the Thai restaurant on Market Street or the one on Elm Road.
According to BrightLocal's survey, 87% of consumers said they would use a local business if it maintained a 3-5-star rating. We can tell from this consumers do not expect you to be perfect, they also realize not everyone's opinion may be reliable. They simply want to see some overall good ratings and consistency.
So, if you are below 3 stars work hard at getting that score up. You will no doubt likely see a spike in business when you do.
Those 5 Reviews from 3 Years Ago Won't Cut It
If you're going to place a bet on who will win the Super Bowl, will you choose your team based on how they performed nine years ago, or how they performed this current season?
Prospective customers want to see relevant reviews, and that means recent reviews. Back to our survey, it showed that 73% of consumers won't even pay attention to reviews older than three months. And most respondents said they only read reviews posted in the last month.
Be sure to always have a steady flow of reviews coming in. Here are some ways to get reviews:
If you have local clients that you invoice, consider adding something to the invoice that says, "Love your experience? Then please review us on Google+."
Use a platform like com. GetFiveStars sends an email to your client list or subscriber list asking them to leave a review on Google, Facebook, or Yelp.
You can always just come out and ask your customers if they wouldn't mind leaving a positive review. If you provide an excellent product or service and you ask for a positive review, most customers will oblige. In fact the survey found that 7 out of 10 consumers who are asked will leave feedback.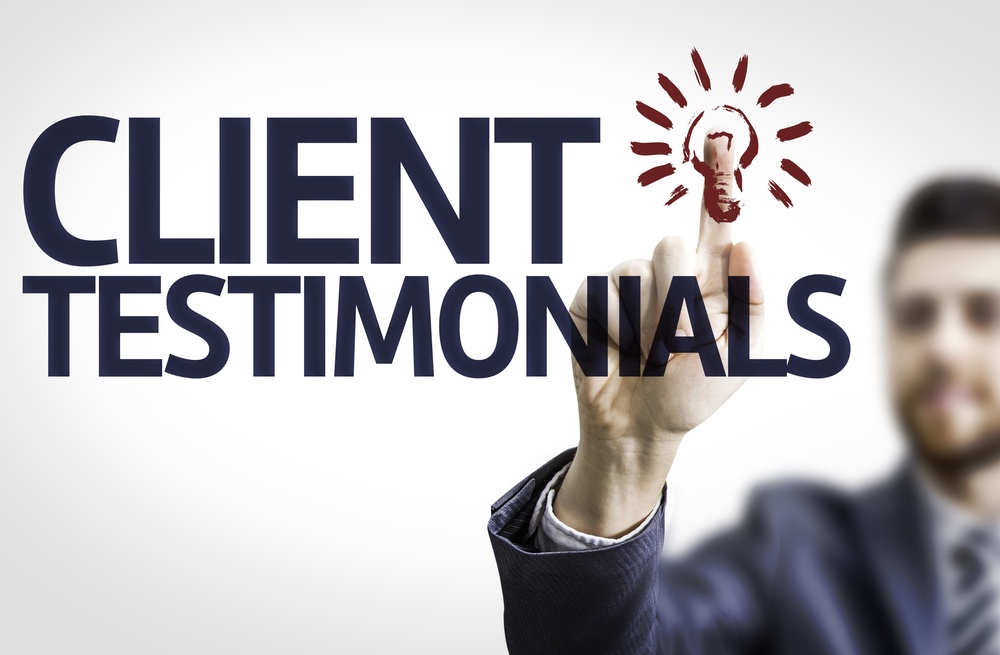 Maintain an Updated Website
Let's say you've gone to all the trouble of making sure you have at least 3 stars and a steady stream of fresh reviews. You're not out of the woods yet. What is the next thing a consumer will do once they've perused your reviews?
They'll click over to your website of course. Or at least, they'll want to.
It doesn't matter if you're a local pizza joint, accountant, mattress store, or baby sitter, you definitely need to have a professional looking website that has some helpful content. The design should be clean and easy to navigate. Your reviews may be great but if your website leaves something to be desired, your visitors will leave and you won't get their business.
Your mission is to now go forth and solicit as many positive reviews and stars as you can. Stay committed and don't be shy about asking for positive reviews. Your bottom line will thank you.