It's that time of year again when grocery stores stock their shelves with giant bags of candy corn and Hershey's miniatures, and parents scramble to put the finishing touches on costumes that may or may not be lame and uninspired, or worse, too trendy ("And what are you supposed to be?" "I'm an App!").
As every child between the ages of one and 12 will tell you, certain Halloween booty is a treat while others are a trick. Snickers bar (of any size): TREAT. Bag of Skittles: TREAT. Apple: TRICK!
With this in mind, here are some tricks (things to avoid) to create effective newspaper ads: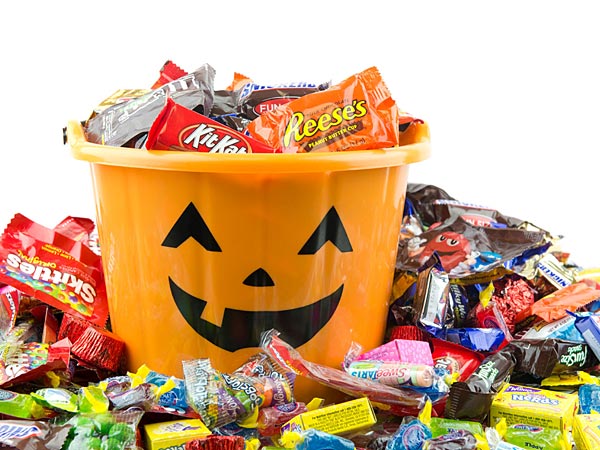 TRICK #1: Not Including Contact Details
How many times have you seen a full or half page ad that has a bold image and some slick copywriting touting that week's deals and steals, but no real contact information? Maybe there was a tiny, tiny web address barely visible at the very bottom, but otherwise no real way for prospects to make a connection. Talk about scary! Those ads cost a pretty penny and, without including basic contact information such as a website, phone number or street address, the possibility of getting a good return on the investment becomes next to impossible.
TRICK #2: Including Meaningless Imagery
I saw an ad last week I assumed was for diapers because there was, front and center, a picture of a cherubic baby in only a diaper. You can imagine my surprise when, upon reading further, I found the ad was for new doors and windows. Um, huh? First of all, to the parents of that baby, if your house is drafty because of your old doors and windows, then for the love of God, please put a shirt on your child.
You only have a few seconds to capture and KEEP a reader's attention. Don't trick them with some lovely imagery only to try and sell them something totally unrelated. You'll confuse and annoy them.
TRICK #3: Creating Information Overload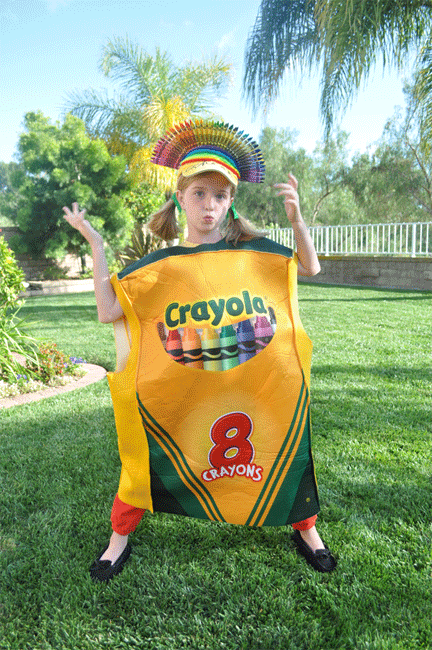 When your kid comes to you the day before Halloween and announces he wants to be a box of crayons, and not the small box, the 64-count, you can either say, "Sure honey, I'll get started on your costume right away," and spend hours creating something that ultimately winds up looking like an unrecognizable mess – OR - you can tell him he'll be the Royal Blue crayon, go find a pair of his jeans and a blue T-shirt, write the word Crayola on it and call it a day. The latter is much simpler and everyone will know instantly what he is.
Keep your ad simple and don't create confusion with mixed messaging. Your product or service may have numerous, wonderful benefits, but don't list every single one. Choose the best one and create an ad around it.
TRICK #4: Forgetting to Create Urgency
Do you remember those Halloween movies from the 80s? If so, congratulations, you're old like me. Imagine if those movies didn't have someone always running for their lives from a serial killer. They would be pretty dull.
This same sense of urgency needs to be in your ads. You don't just want your ad to make somebody want to buy your product, you want your ad to make somebody want to buy your product NOW. Including a deadline for your offers is a simple and highly effective way to increase your response rate.
TRICK #5: Not Including a Call-to-Action
Once you have a clear, singular message that includes a relevant photo and a sense of urgency, what are you going to do? What do you want your prospect to do? In a perfect world the reader would know exactly what to do after reading your ad. But we don't live in a perfect world, as is evidenced by tsunamis and the cancellation of Veronica Mars.
A clear call-to-action, such as "bring this coupon in for 50% off your next oil change," will ensure your ad reaches its objective.
Now that you know what NOT to do when creating your newspaper ads, come back next week to discover what sweet treats will make your ad ridiculously effective.
RELATED POSTS:
Image credit: Club ChicaCircle