Forget everything you've heard about print being dead. Despite a big shift over the last decade in the way we consume media and content, print ads are still just as relevant and effective today. This is especially true for local retailers and merchants who find the budget-friendly print options allow them to test small, roll out big, and connect with local prospects via trusted channels.
With any ad campaign, it's important to track and measure so a healthy ROI is guaranteed. Measuring print ad success is relatively easy once you know the main tools to employ.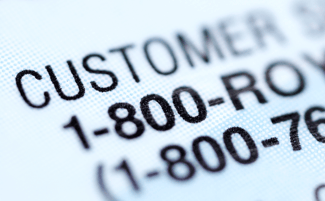 1-800 Phone Numbers Still Work
Guess what? Not only do print ads still deliver results, so do 1-800 vanity numbers. Let's say you want to run an ad in your local newspaper and your call-to-action is to have prospects call in to your store to schedule a free home estimate.
By using a vanity 1-800 number such as 1-800-LAWNPRO, you can easily measure your ads response by tracking the calls that come in from that special number. To do this, use a smart CRM system that will track the entire journey from call to sale. If your budget allows, there are also robust systems that offer smarter analytics and for multiple campaigns.
Custom Landing Pages
Many people think custom landing pages are only for online businesses, but that is just not true. There are many reasons local merchants would want to send ad traffic to online pages.
Let's say a local florist wants to drum up some business over a holiday weekend using a newspaper ad. Sending prospects to a special landing page with discount offers as well as images of holiday bouquets makes more sense than having prospects call in their orders.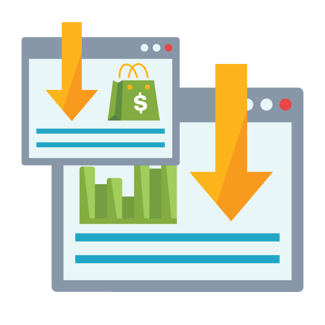 A new pizza shop opens and wants to run an ad that targets local businesses owners who may want to place large orders during the week for lunch. They can send these prospects to a special landing page that announces lunch specials and daily menu deals. Plus all of those great images of pizza and calzones is a great way to increase interest and appetites!
To send prospects to a customized landing page you will want to make sure Google analytics is set up on your website. Make sure to test your ads by using a different URL address for each one. For instance, the ad you run in newspaper A might have an address of www.yourcompany.com/freedelivery and in newspaper B an address of www.yourcompany.com/lunch.
Just remember to keep your customizations simple and readable.
Use Coupon Codes
Consumers are getting savvier by the minute. Not only do they demand the best deals, they know exactly how to find them. One of the biggest ways they do this is to seek out valid online coupon codes. Wanna grab some attention with your print ads? Simply provide coupon codes and a message that says something to the effect of, "Get 15% off when you enter the code 'OctoberFest.'
This gives the reader a compelling reason to visit your online portal and an easy way for you to track and measure your campaign. You can also have regular ol' coupons that can be clipped out of the paper and ask the reader to bring it into the store to redeem. Simply put all of those coupons in one place, count, and you'll know how many customers that weekend responded to your ad.
Simply Ask How They Found You
A local contractor may want to send prospects to an online contact page to get some more information about their upcoming remodel project. On that page he could have a simple dropdown field titled "How'd You Find Us?" The answers could be 'Google Ads," 'Sunday Paper," "Radio Ad." This is a very effective and easy way to track your ads. Just remember to keep this list up-to-date with the various campaigns you're running.
Keep an Eye on Sales
Sometimes doing things the ol' fashioned way works just as well. If you want to know if your print ad was effective at all, simply watch and see if your sales improve. For example, in April, you sold 100 widgets, in May you sold 97 widgets, in June you ran a print ad and sold 211 widgets. Chances are that ad was effective. If there was no real spike in sales, you would know your ad didn't hit the target and you'd need to tweak and adjust and try again.
It doesn't matter which of these methods you use. Heck, use a combination of them. What matters is that you track each and every one of your campaigns and adjust accordingly so you can always get the biggest return on your investment.
Related Posts: