While trying to gain new leads and build a business by acquiring new clients, companies can neglect clients they have or forget who pays the bills. During these hard economic times, companies are becoming more selective on who they partner with. As a recent example, SC Johnson ended their 50 year relationship with DraftFCB brought their business to Ogilvy & Mather and BBDO. Click hereto read more on the SC Johnson/DraftFCB break-up.
Building relationships is important; it should be more than just a simple business transaction. Customers are less likely to focus on price alone if they have a personal relationship with a company.
You can develop a relationship by doing the following:
Maintain Regular Contact: After the sale is the most important time for follow-up; be sure to continue to ask for feedback on the product or service you provided.
At Mediaspace Solutions we maintain contact by scouring the newsletters and industry publications to send our clients articles or information they have an interest in. We consistently strive to provide our client's regular added-value. For us this includes executive briefings, case studies and white papers.
Use different mediums to contact them. With all the different methods available for communication, be sure to utilize them all. E-mail is a quick and dirty way to get in touch with someone. And a well-crafted e-mail can really make someone's day. Unfortunately however people get bombarded by emails all the time. Send a handwritten note, pick-up the phone or engage them in a non-typical manner in order to strike up a conversation and make your interaction with them more memorable.
Branch out of your target market. Everyone has a specific client they are targeting, but it's not wasteful to talk to people outside of your regular scope. The important thing is networking; you never know who your contacts know and how they can put you in touch with at one of your dream accounts.
Be a resource. Take the time to help someone else connect with others. You may not see the benefit immediately, but you will be top of mind when they deal with a client who might need your services.
Make your message personalized. Write out a personal thank you note, or get them a meaningful gift that ties into the business relationship. Be sure to listen to what your clients say regarding their business and personal life. This process helps develop rapport and makes your relationship more enjoyable.
Mediaspace has some great partnerships and relationships with our clients. Some of our clients and partners receive personalized MaxBats which include handwritten "Thank You" notes personally from our CEO Scott Jagodzinki.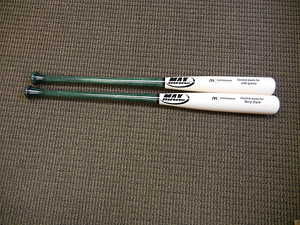 Be prompt with inquires. Everyone likes it when they have questions answered immediately. It helps make their experience with the company more enjoyable. Look for ways to turn any potentially negative situations into a good one: http://blog.hubspot.com/blog/tabid/6307/bid/20978/Responding-to-Leads-Within-an-Hour-Generates-7x-the-Conversations.aspx
Mediaspace has an acronym we follow in order to ensure we are constantly creating new partnerships and strengthening our relationships with our current clients.
RAD is:
Retention
Acquisition
Development
We focus on acquiring new clients, and once we have them, retention needs to be top-of-mind so we never lose a client based on performance. Development is our ability to expand our relationship with that client to increase the benefit they recognize by working with us. Mediaspace Solutions values its relationships and will continue to work to make them last.