New Year's resolutions are extremely hard to keep as individuals, especially now that we are halfway through January, but have you ever considered making a New Year's resolution for your company? How about the resolution to be more socially responsible as a company?
What does it mean to be socially responsible? It is the theory that businesses should actively give back to the wellbeing of civilization. Some examples of socially responsible actions include contributing time and money, providing environmental friendly goods and services, and the yearning to improve the lives of people everywhere to name a few.
There are several companies out there leading by example. Method, a cleaning product, was able to create several cleaning products originating from natural ingredients. Ben & Jerry's donates a full 7.5% of pretax profits to charitable organizations. Finally, Toms Shoes donates a pair of shoes to a child in need for every pair purchased. To read more on these companies and others click here.
If you want more tips on how to become more socially responsible as an organization, be sure to read 5 Social Media Tips for Better Corporate Social Responsibility by Ann Charles.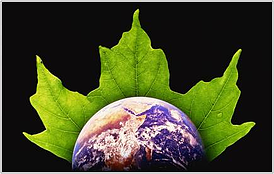 Weigh in on your companies resolutions below in the comments section.