July 30th, 2012
HOPKINS, Minn.-Mediaspace Solutions hosted their first annual Pub Room in the Park at Hopkins Downtown Park. The charity concert was co-sponsored by 2Gingers Whiskey and Stanley's on Wheels and included a silent auction with funds going to Hopkins Police Department's Operation Recess.
"This wasn't just a party for the sake of having a party. It was about supporting local businesses and charities. Our business at Mediaspace is built on bringing national brands to local markets and reaching local consumers," said Scott Jagodzinski, Mediaspace CEO. "When we put this together we wanted to incorporate that mindset. So we brought in local companies, a local band, local beer and a hyperlocal charity, Operation Recess, that benefits kids in Hopkins, our own backyard."
To raise money for Operation Recess, Mediaspace received silent auction donations from local individuals and organizations including:
Some of the items sold at the silent auction included tickets to Minnesota Twins games, Chicago Cubs games, gift baskets, wrist bands to Mall of America's Nickelodeon Universe, concert tickets, and a water color painting.
These donations raised nearly $1,200 for Operation Recess, a sub-group of the Hopkins Police Department's Crime Prevention Fund that aims to develop relationships between children in the community and police officers. Another focus of the program is the education and prevention of bullying. Through the program Hopkins Police Officers spend time with kids during recess playing games in order for the kids to feel more comfortable around police officers. Captain Brent Johnson joined his fellow officers at the event and said, "Donations from Pub Room in the Park will allow us to spend more time with the kids as part of Operation Recess. We are always excited to work with local businesses to support our community and programs. We're looking forward to next year's event and continuing to strengthen our relationship with Mediaspace Solutions and other Hopkins-based businesses."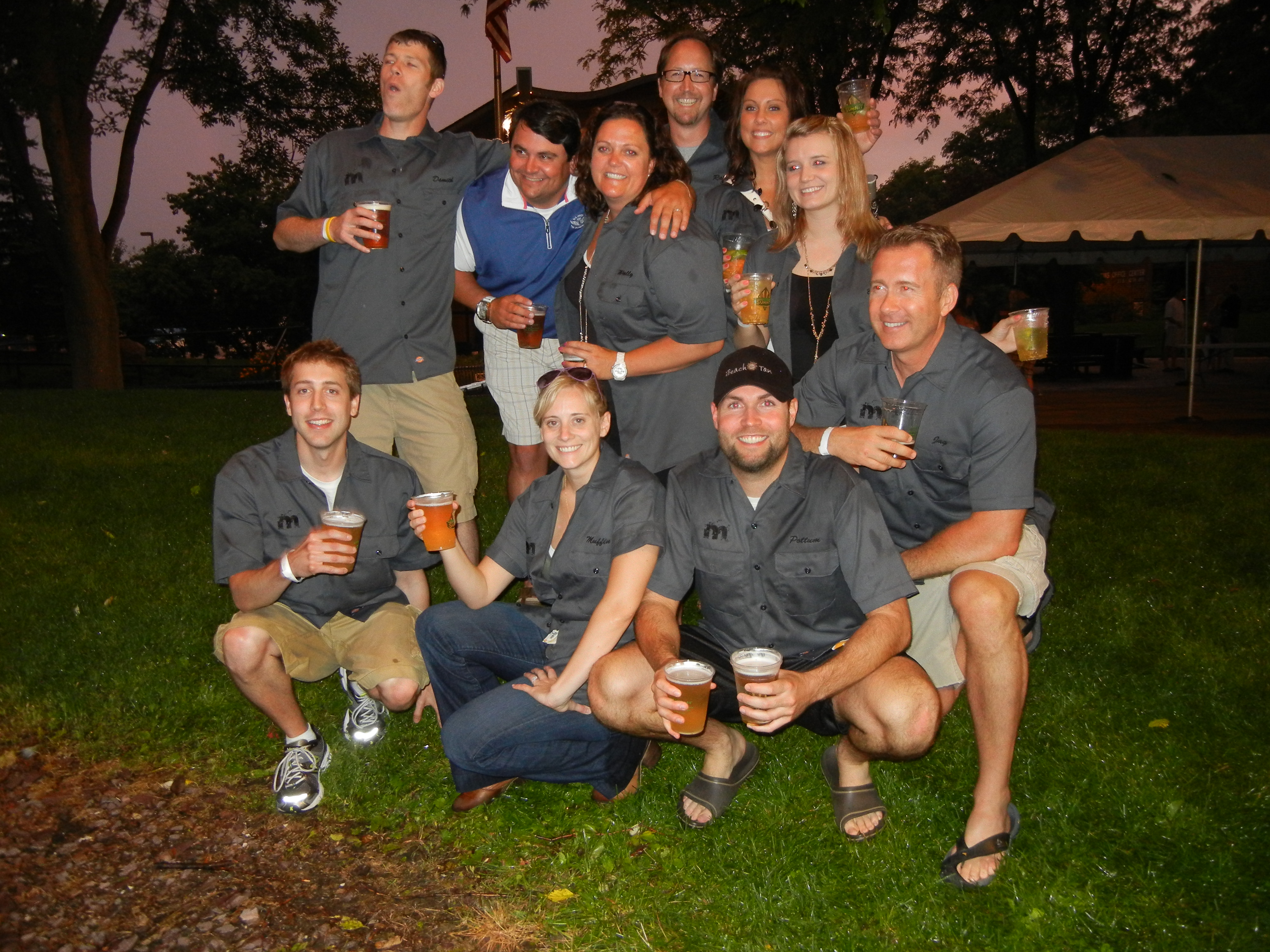 Mediaspace employees demonstrating the work hard/play hard mentality