Much has been written about the deal between Valassis and the United States Postal Service. Below is Mediaspace's view of the deal along with our viewpoint and the opportunity this deal presents. Give it a read and let us know in the comments how you feel about the so-called 'sweetheart' deal.
Overview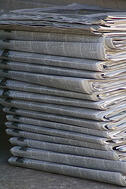 Valassis has negotiated a special rate agreement with the United States Postal Service (USPS). Technically the opportunity is open to any direct mail provider but the terms of the deal make it such that only Valassis can take advantage of it.
The USPS will enter into custom rate agreements where they see an opportunity to earn incremental revenue (they've done this with credit card companies in the past and currently have an agreement with newspapers for reduced rates). The USPS is running a deficit and is on the lookout for ways to boost their bottom line and decrease expenses. The USPS is projecting an incremental $15,000,000 from the deal.
"The Deal"
The terms of the agreement are not as simple as "Valassis gets a lower rate," but require Valassis to meet the following criteria:
New advertisers only

Retail advertisers who have locations in at least 30 states where Valassis operates

Advertising is restricted to durable and semi-durable goods, which includes consumer electronics, clothes, toys and home improvement. Food is not part of this program (with the exception of canned food, which is considered semi-durable…in all seriousness, there's actually a fair amount of confusion around what semi-durable is, so expect Valassis to take creative license with the definition)

Valassis cannot start any new mailing programs and use the discounted rate in them. The incremental advertising must happen within their existing programs and existing distribution footprint to qualify

Discounted prices will apply if Valassis mails at least 1,000,000 pieces of new saturation shared mail during the first 12 months of the agreement. If they meet this criteria the USPS will extend the agreement., If not, Valassis pays a one-time $100,000 penalty
Newspaper Response
Not surprisingly, newspapers are not happy about this deal. It could potentially impact one of their most lucrative advertising segments, preprints, and within preprints, TMC products (Total Market Coverage, the newspapers' direct mail program).
The Newspaper Association of America (NAA), the largest newspaper industry trade group, is estimating the result could be a $2.5 billion loss. However 'only' $1 billion would come from current advertisers potentially switching from newspaper inserts to Valassis' direct mail programs. The math is squishy but worst case (and I have to imagine they are using open rates to calculate), if the concept were to take off it could have a big impact on newspaper TMC programs and possibly some traditional newspaper preprint advertisers. This in turn would impact the bottom line of an already struggling industry.
The NAA has appealed the USPS' decision (if you are looking for some bedtime reading, here is a link to the brief) There have also been grumblings from elected officials about the deal not being fair, which, if they get enough traction/spend enough money lobbying, is the best way for the NAA to kill it.
Mediaspace Solutions Point of View
Where others see trouble, Mediaspace sees opportunity! More than ever, newspapers are in search of advertisers – both for ROP and inserts. This increased need could provide advertisers more and better opportunities as newspapers look to develop creative ways to maximize the advertising dollars of existing and new advertisers. Unlike Valassis, Mediaspace works exclusively with newspapers and magazines to collaborate and create valuable advertising programs for our clients. We help develop the programs and opportunities our clients require when it comes to newspaper and magazine advertising. We have been, and continue to be, a partner and advocate for the print industry, and look forward to the chance to help advertisers recognize the benefits and results of advertising in print.
It's our opinion that the newspaper is a delivery vehicle that is invited into the home; as opposed to the sometimes invasive, content free nature of direct mail. Readers make time for the newspaper and preprinted advertising is part of that experience. This is one reason Mediaspace believes newspapers, in print and digital forms, continue to be the ideal place for advertisers of particular products and services to reach their target audience. We have built our business on our ability to make newspaper advertising successful for direct response and branding advertisers looking to reach the newspaper reading audience; one that rivals the Super Bowl on a weekly basis. Advertisers will need to decide if the potential insertion savings are worth the expense of printing a product that many consumers will take directly from the mailbox to the recycle bin.
Photo courtesy of Valerie Everett on flickr.