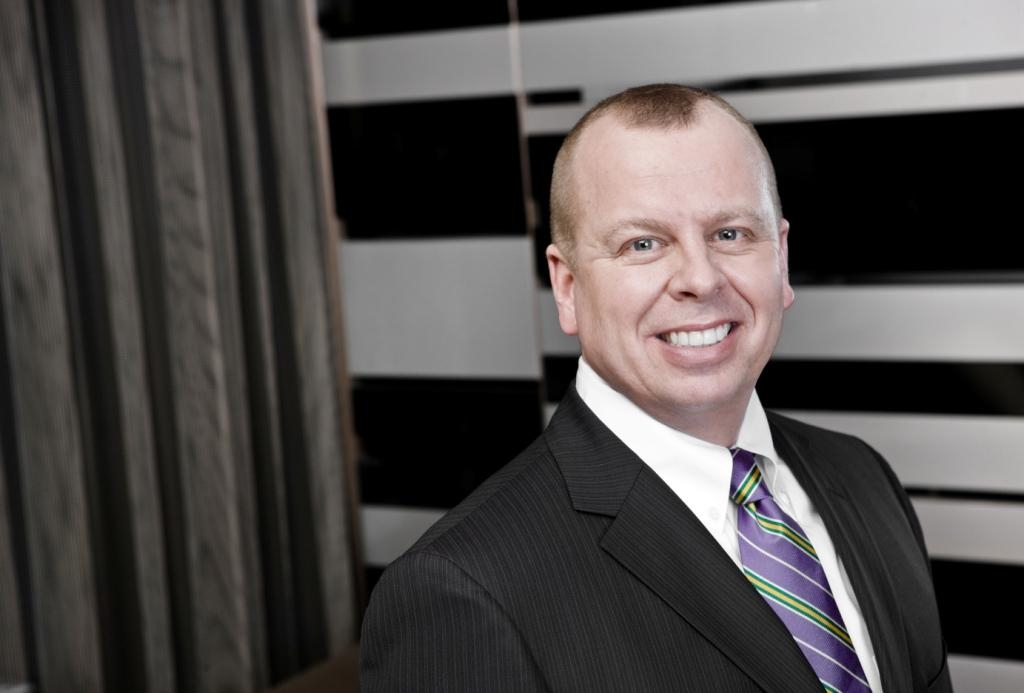 Chris Boothe, Chief Executive Officer at Spark, spent some time with Mediaspace Solutions talking about how his career within the advertising agency world has shaped his view on what's important. For more than 25 years Boothe has worked within the Publicis Groupe, starting at Leo Burnett and progressing all the way to his most recent role as head of Spark. Boothe has seen some major changes at his agency and in the way both clients and advertisers approach reaching consumers. Below you'll find some highlights from the interview and if you're interested in the full text, you can get that here.
Mediaspace: Can you give us a brief summary of your background?
Boothe: June 2012 marked my 25th anniversary at Publicis Groupe. Throughout those 25 years, I really had a lot of diversity in my career path. What really made the 25 years compelling, personally and professionally satisfying, is the diversity of experiences and working across different categories and industries.
Mediaspace: What have been some of your key learnings that you've honed for your professional success?
Boothe: There have been several folks that I've worked with closely that have really helped fill those key learnings throughout my 25 years. Jack Klues, Laura Desmond, Lisa Donohue, John Vivaki, and Kathy Ring are all people I worked for and reported to who are actually still here. What they've taught me is pointing people in the right direction can satisfy clients and play on their passion points. Find out what people love and are passionate about and encourage them in the right ways.
Mediaspace: How important is the mindset of 'Shattering the Status Quo' in today's business world?
Boothe: It's critical. In the media space we work in, consumer behavior is constantly warping and the ways in which we connect with them is moving at warp speed. It's a critical part to breaking the old school thinking. Old models and old school ways of connecting aren't working anymore and are being reinvented constantly.
Mediaspace: What are some of the ways that Spark is making or breaking the rules versus just abiding by them?
Boothe: Digital has always been at the core of Spark as the third brand within Starcom MediaVest Group. We've made a play to focus a lot on data and analytics and more accountability in terms of what we typically offer. We're creating these human experiences now so we need to focus on how we can more precisely measure them.
Mediaspace: A lot of publicly traded companies are risk-averse and at the same time focused on hitting quarterly earnings num­bers. How do you balance the aspects of your de­sire to stand out, take risks and make long-term bets with your clients and prospects?
Boothe: Three things we're always trying to balance effectively are: our clients, our company and our people. We've gotten to be very effective and efficient at the holding company level so the individual brands can focus on running their companies efficiently and effectively, taking care of their people and balancing their individual client needs. It's about the leadership from the top setting the tone and everybody buying in and understanding that what they're creating is the ability to be fearless and maybe take more risk versus being risk-averse.
Mediaspace: What are some ways you motivate your employees to consistently come up with innovative ideas?
Boothe: Feedback is critical. Breaking down silos is something we're really big on. We like to call our people cross-athletes that receive lots of different types of training. It's not like if you're just a buyer the only thing you can talk about is buying, or I buy newspaper so I can't come up with an idea for a television piece. We try to facilitate sharing. This is done through open source groups. For example, if Client A has a challenge we bring in different people with diverse backgrounds and perspective.
Mediaspace: As an established business leader, what's the one thing you spend the most time thinking about?
Boothe: It comes down to people and talent. People are our greatest asset. I think about developing and motivating people. Mentoring people is very important and something I think about. Making sure they're in the right places and they're in line with their passions. Overall, making sure the teams click. We try to create teams, not groups.
Mediaspace: What is the outlook for Spark this year and in the future?
Boothe: We're obviously poised for growth. There's great momentum, and it's only a matter of time before we show more of that. In year one, we're focused on strategy, our vision, our values and our talent. We are setting the right course with the right people and group of clients. We are in a mental state of not being satisfied, and there's no room for complacency.
These are just snippets of the full interview with Chris Boothe. Download the full interview now and learn even more about what goes on inside the head of one of today's advertising agency leaders.