UPDATE: Pinterest today launched business pages, further supporting the notion that this social network is not only helpful, but a necessary tool for any forward-thinking business. To convert your existing account to a business page, click here.
It's late and I'm not quite ready for bed, so what do I do? Hop out of bed, grab my laptop and log into Pinterest, of course. While my husband is sawing logs beside me, I'm pinning recipes, books, gift ideas, DIY tips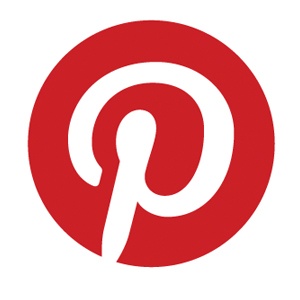 and a shopping list for my next trip to the mall. Pinterest is so addicting that I'll guiltily admit I've stayed up way past my bedtime pinning ideas and products to a variety of boards. That being said, brands and companies have it made in the shade. What's better than free marketing on what has quickly become the world's third largest social media network and the fourth largest driver of traffic in the world? Yea, I can't think of very much either.
Pinterest is visual by nature and creates a huge amount of internet referral traffic. Think of it as a graphic wish list with everything from products you wish to buy, recipes you wish to try, books you wish to read, you get the idea. According to a recent BizRate survey, 70% of Pinterest users cited "to get inspiration on what to buy" as the primary reason for using the social network. This means Pinterest has taken window shopping to a whole new level. I've used Pinterest to shop for gifts and in the process have been exposed to some pretty great brands and products. Did you know buyers referred from Pinterest are 10% more likely to buy than visitors who arrive from other social networks? Like other social networks, companies can thrive on positive word of mouth (pins in this case) from their followers which will be visually spread to family and friends.
RJMetrics found that Pinterest retains and engages users as much as two to three times more efficiently than Twitter did at a similar time in its history. Forty-three percent of Pinterest members agree they use Pinterest to associate with retailers or brands with which they identify. The greater the number of pinners following a specific brand or retailer, the greater the online exposure for that brand. Each time a Pinterest user re-pins an image, his or her followers are exposed to the pin when they log in to the site. Bizrate Insight compared Pinterest users to evangelists due to their practice of re-pinning a brand's posts or pinning items they find at a brand's website while Facebook users participate with brands more passively.
Some companies use "pin it to win it" contests to engage consumers with their products. A contest like this might simply require the user to re-pin an image, typically a product, to one of their boards and include a hashtag or follow one or more of company's boards in exchange for a chance to win a free product or coupon. While not every consumer w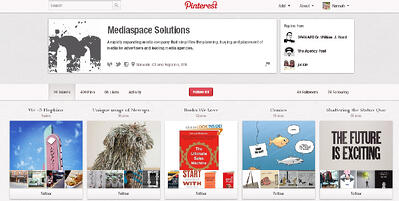 ill win the contest, the company "wins" each time their content is pinned or followed by a user. Brand awareness is a significant component of Pinterest success and company success in general.
Companies should take advantage of the free visual marketing that results from having a presence on Pinterest. If it makes sense for your business, you should join Pinterest today and consider these tips:
Pin between 2 and 4 p.m. (EST) as pins are most likely to be seen and re-pinned during this time
Include a hashtag in the pin's description to increase your company's visibility in search
Use eye-catching images of your products and link them back to your site
Create a board that conveys your company's core values or culture
Follow and interact with other users
Add a Pinterest share tab to your company's website
Although Pinterest and other social media sites are important to your marketing mix, you can't ignore the other components. Download 'The CMO's Guide to Integrating Print and Digital Media' to learn how to take advantage of the benefits of multi-channel advertising.
Hannah Hill is a marketing specialist at Mediaspace Solutions. Her marketing experience includes writing, social media and event management. You can connect with Hannah on LinkedIn, Facebook or Google+.