I recently returned from a one week, all-inclusive stay at a resort in the Dominican Republic. Sun. Pools. Zip lining. Sun. Waterfalls. Horseback riding. Did I mention sun? And of course I had my fair share of fruity cocktails and late night snacks. Aside from taking in a little extra salt water on a snorkeling excursion, it was one of the best vacations I have ever had. This was my first experience with all-inclusive travel and I couldn't have been more pleased. I'm sold on the all-inclusive concept for future travel and I think all-inclusive advertising campaigns are equally as appealing. All-inclusive advertising embraces the 'one-stop shop' concept while providing a budget-friendly solution and logistical ease.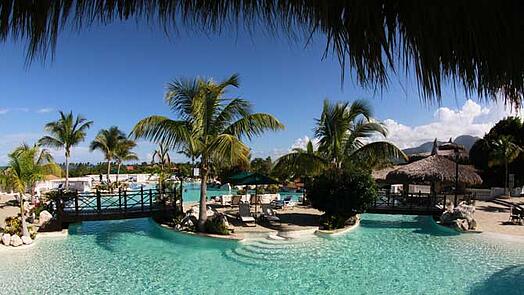 1. All-inclusive advertising is like a one-stop shop.
A major selling point for all-inclusive vacations is the ease of taking care of everything with a single payment. With just one transaction you pay for anything and everything associated with the trip. Similarly, when shopping for advertising solutions, you should consider vendors who can provide you with both the print and digital capabilities needed to reach your advertising goals. Relying on one vendor for all your advertising campaigns eliminates the hassle of buying print media from one vendor and digital media from another. Plus, you reap all the benefits of having an integrated advertising campaign. To learn more about the benefits of integrating print and digital media, check out this eBook 'The CMO's Guide to Integrating Print and Digital Media.'
2. All-inclusive advertising is budget-friendly.
While staying at the resort we had access to more than a dozen restaurants ranging from traditional Dominican cuisine (think rice and beans) to Italian to a Brazilian churrascaria, all of which fit into our "budget" since we paid for everything up front. Our budget was pre-determined when we booked our vacation and we didn't experience any hidden costs. Even our gratuities were included. Similar to all-inclusive vacations where you pay one price for accommodations, meals, drinks, gratuities and other services, all-inclusive advertising can be budget-friendly, not to mention effective. You set your budget and then you stick to it. You won't need to determine separate advertising budgets for each form of media if you work with a company capable of satisfying all your advertising needs. Some programs also let you set the budget for ad placements and make offers to media outlets.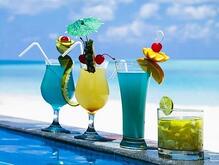 3. All-inclusive advertising provides logistical ease.
Relaxation. That's what a vacation is all about, especially an all-inclusive vacation. You leave the cooking, cleaning and other mundane tasks up to the resort staff, leaving you with extra time to take care of the rest, the fun stuff. The same holds true when you choose an all-inclusive advertising campaign which enables you to work on your business rather than in your business. Few people enjoy the logistical part of their work, so why not make it easier by taking advantage of an all-inclusive advertising plan. At Mediaspace Solutions, we offer bundled advertising solutions by combining our expertise in print and digital advertisement placements and systems where you set the placement costs, such as our ReachPlus program. This means you can gain immediate access to detailed national, regional and local market data for magazines, newspapers, online, tablets and mobile.
So there you have it. All-inclusive advertising is the way to go and you don't even need to slather on any SPF. Why not take a few minutes to continue reading about the benefits of all-inclusive advertising before you start googling your next all-inclusive Caribbean vacation? Download our eBook 'The CMO's Guide to Integrating Print and Digital Media' and you will learn how to create complementary print and digital media advertisements.
Hannah Hill is a marketing specialist at Mediaspace Solutions. Her marketing experience includes writing, social media and event management. You can connect with Hannah on LinkedIn, Facebook or Google+.