Have you heard? The Baltimore Ravens beat the San Francisco 49er's in the Super Bowl. What, I'm four days late? You'll have to forgive me, we typically only post Tuesdays and Thursdays and already had an extra post scheduled for Monday so we didn't want to inundate you with too many posts.
What you may not have heard is the other big winner in the Super Bowl: social media. That's right, thanks to this emerging medium advertisers who chose not to fork out the $4 million for a 30-second spot still made some waves and had people talking come Monday morning.
But first, let's go back to the game for a minute. Everyone who checked a second screen during the game (aka mobile phone, tablet, laptop, desktop, Palm Pilot, OK not Palm Pilot) raise your hand. Now that 98% of you have your hands up, let me ask you another question: how many of you tweeted, Facebooked, Liked, or YouTubed during the game? Yeah, that's what I thought, all 98% of you.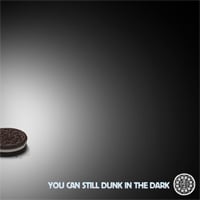 And with the 35-minute blackout during the third quarter, as much as you wanted, there's little chance you stayed away from your favorite electronic pastime. Speaking of blackout, if you're on Twitter there's a good chance you saw the Oreo ad which was quickly created and reached viral status in a very short period.
Talk about being ready for anything. The individual who came up with this deserves a raise, or at least a lifetime supply of the chocolate on the outside, cream on the inside cookie. [Cookie or cream? Let's not fight about it, I'm just curious].
Speaking of Twitter, Wheat Thins created a Twitter campaign specifically for the San Francisco area to help comfort them after the loss by their favorite football team. Wheat Thins weren't the only ones who put together online-only commercials to try to capitalize on everyone's second screen interaction. Adobe also put together an ad based on their 'Spend Wisely' campaign. That's a pretty good way to save all those pennies and keep the animals fed.
Just like all the ad news didn't happen during broadcast of the big game, some advertisers chose to reveal their spots ahead of time, either discounting or enhancing their investment, depending on which side of the fence you're on. We talked about that a few weeks ago and you can get all caught up right here.
Also trending during the 2013 Super Bowl was crowdsourcing and engagement. That is, after all, the goal with social media, is it not? Doritos, Pepsi and most famously during the game, Coca-Cola, all went the fan route to let you have input on their final output. The #CokeChase series was a great example of pushing people from the game to social media to get involved and determine which group would, in the end, be refreshed by the soft drink. I wonder if Zuckerberg paid Coke for that one, or if it was the other way around? Hopefully there was a Facebook ad credit in there somewhere.
What it really comes down to is that, as social continues to grow, and engagement increases during major events like the Super Bowl, you need to know how to take advantage of all those eyeballs paying attention to a second screen. We put together a few checklists we'll be releasing during the next few months to help you stay on top of these social media outlets and make sure the next time the event goes dark, your social media presence can shine. The first of these checklists focuses on Facebook and includes some tips we gave you previously on how to increase advertising success via this outlet. And you don't need to fill out a form. The link goes straight to the checklist, so get it now.