Love is in the air. Can you feel it? It might even sting a bit if you are lucky enough to get shot by one of Cupid's arrows. With Valentine's Day just around the corner, let's devote a little time to the most loved advertising medium of all time: newspapers. Newspapers have been the go-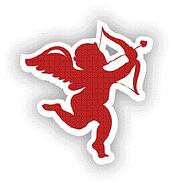 to medium for news and advertisements for hundreds of years. Many consumers rely on newspapers to aid in product buying decisions, so they are still a viable outlet for advertisers. For the remainder of this post, let's narrow our focus to the local level and spend some time talking about the advantages of advertising in a local newspaper.
Advertising in local newspapers can be more affordable than running ads in a larger national newspaper like The Wall Street Journal or The Washington Post, so it's a good place to start. Local newspapers allow you to take advantage of ad rates friendly to your budget which also gives you the opportunity to experiment with your ad dollars. With the money you'll save using local newspapers as opposed to a radio or television advertisement, you'll be able to purchase larger ads, run more frequently or even make the switch from black and white (B&W) to four-color (4C). The varying ad sizes offered by the paper enable you to create an ad that fits your budget, and don't be scared by the rate card. Local newspapers more often than not have room for negotiation, sometimes more than their larger counterparts. Also, when you commit to buying a number of ads during the course of the year, you could qualify for rate discounts based on frequency, making local newspaper advertising even more affordable.
Targeting your audience is a critical step in the advertising process across all forms of media.
Creating ads specific to a particular demographic is important, but your efforts aren't going to be fruitful unless you get those ads in front of the right target at the right time. Newspapers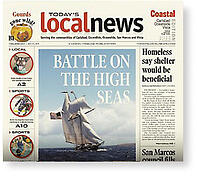 are still one of the most effective ways to reach consumers. Did you know newspapers can help you reach one of the most sought after demographics, the wealthy? Download our white paper to learn proven methods for reaching affluent and educated consumers and how you can maximize the most overlooked advertising channel. When you advertise in local newspapers you have the ability to take targeting your audience to the next level through a variety of tools, including ZIP code analysis. Using the knowledge gained from performing a ZIP code analysis, you will be able to reach hyperlocal targets through the local newspaper. Once you've nailed down a targeting strategy and are seeing results at the local level, then it might make sense to explore the idea of advertising in other markets.
Newspaper ads have another thing going for them: they aren't as intrusive as say a TV commercial or an online pop-up ad. Plus, many newspaper readers go directly to the ad section as soon as their newspaper is delivered in search of good deals and coupons. When ads are expected in any form of media, the reader/listener/viewer is more engaged and receptive to ad content.
Now you should have all the more reason to love local newspaper advertising. It's affordable,

targeted and effective. Thanks to a box of Necco's Sweethearts, I have this to say, "Local newspaper advertising, BE MINE."
Hannah Hill is a marketing specialist at Mediaspace Solutions. Her marketing experience includes writing, social media and event management. You can connect with Hannah on LinkedIn, Facebook or Google+.