Advertorial is a fancy term for the combination of advertising and editorial content. It's advertising that acts similar to its cousin, the chameleon, and blends in with its surroundings whether in print or digital media. The term has been discussed excessively as of late, due to a Church of Scientology advertorial posted on The Atlantic's website (theatlantic.com) January 14. The ad took a lot of heat, despite being labeled as a sponsored post. The Atlantic issued

an apologetic statement about the offensive online advertorial saying, "We screwed up. It shouldn't have taken a wave of constructive criticism–but it has–to alert us that we've made a mistake, possibly several mistakes. We now realize that as we explored new forms of digital advertising, we failed to update the policies that must govern the decisions we make along the way. It's safe to say that we are thinking a lot more about these policies after running this ad than we did beforehand. In the meantime, we have decided to withdraw the ad until we figure all of this out. We remain committed to and enthusiastic about innovation in digital advertising, but acknowledge–sheepishly–that we got ahead of ourselves. We are sorry, and we're working very hard to put things right."
As native advertising continues to emerge in print and online, advertisers and publications need to figure out how best to distinguish advertorials from actual editorial content while at the same time creating interest for their product or service. Included below are a few tips to help you create better (and more effective) advertorials for both print and digital media outlets.
1. A good advertorial is an advertorial designed to blend in with the newspaper or magazine content on surrounding pages. The more you are able to mimic the style and format of the publication's articles, the better. The primary goal of an advertorial is to grab the reader's attention and call them to action, while educating them on a topic related to the product or service being advertised (though it should be explicitly stated so as not to repeat The Atlantic/Church of Scientology scandal).
2. Here's a real shocker: an advertorial with a dull headline will go unnoticed. The reader of the magazine or newspaper will simply keep flipping or scrolling through the pages until they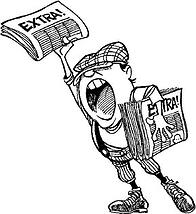 read or see something that catches their eye. You need to create a bold headline that speaks to your target audience and display it prominently on the page (or screen if creating an online advertorial). You have a split second to draw the reader in and then you must keep them on the page long enough to be persuaded to act.
3. Now that you have written an alluring headline, you need to create captivating content and balance it with enticing images related to your product or service. You've hooked your reader with the headline, but now you need to quickly reel them in before they lose interest. Use testimonials and quotes that will speak directly to your target demographic and provide them with the information they need to make a purchase.
4. The last and most important element of an advertorial is the call to action. Undoubtedly, your advertorial was created to bring people to action. Yes, sleep is an action, but it is most definitely not the action you want your reader to take upon seeing your advertorial. You want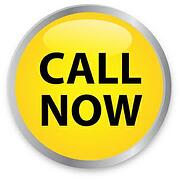 them to call, to click and ultimately to buy. Along with a phone number, make sure you include your web address, even links to your company's social media profiles. Sprinkle calls to action throughout the ad giving readers ample opportunity to learn more about your product or service and eventually make a purchasing decision.
When you sit down to write your next advertorial, keep these tips in mind to increase the effectiveness of your ad campaign. If you want to learn how to maximize your media buys through the 'one voice' methodology, check out our white paper titled 'Four Reasons the RFP Hurts Your Media Buying Process.' If you are interested in learning from a successful business leader with a 'shatter the status quo' mentality, read our recent interview with Justin Kaufenberg, co-founder and CEO of TST Media.
Hannah Hill is a marketing specialist at Mediaspace Solutions. Her marketing experience includes writing, social media and event management. You can connect with Hannah on LinkedIn, Facebook or Google+.