I have a bit of a soft spot for JCPenney. My grandma worked there for more than 40 years, so every trip to grandma's also meant a trip to JCPenney. (Gotta love those employee discounts.) I remember sifting through the JCPenney catalog each August marking all the back-to-school clothing I just had to have. There were a lot of dog-eared pages in that catalog when I was done with it. From 'JCPenney, doing it right' to 'JCPenney, I love your style' I knew the melody of each advertising jingle. That was until Ron Johnson stepped up to the plate.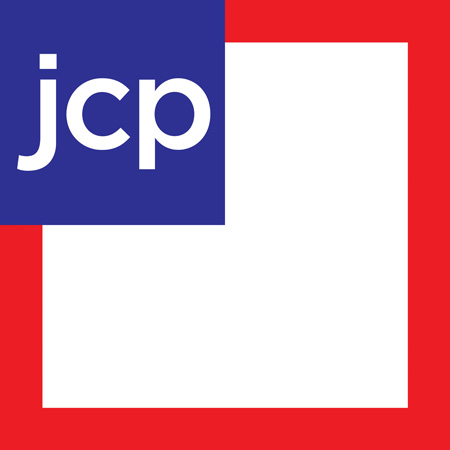 Unless you've been living in the dark for the past 17 months, you know Apple's Ron Johnson took the reins at JCPenney in late 2011, implemented a new strategy in 2012 and then things went terribly wrong. JCPenney reported a 25.7% decrease in net sales (sales minus returns and discounts) in the fiscal year most recently ended. Shortly thereafter, the board of directors gave Johnson the boot. Outlined below are a few lessons we can learn from JCPenney's missteps under the direction of former CEO Ron Johnson.
Lesson #1: Do your research before implementing a new advertising strategy
Ellis Verdi of advertising agency DeVito/Verdi had this to say of Johnson's strategy at JCPenney, "Johnson misunderstood the role of advertising in retail. He tried to use advertising to change a behavior that had been ingrained for years. You can't reeducate consumers that way. Consumers control their perception of value, not retailers. They need to feel like they are getting a deal, and they're not just going to take the store's word for it. Consumers just aren't that loyal." Johnson may have had a great idea, but it wasn't an idea that appealed to JCPenney's target consumers which was an ultimate fail. A few focus groups with JCPenney's target consumers, along with other qualitative research, would have helped the company realize this at much less cost.
Lesson #2: Organizational change should be a marathon, not a sprint
In January 2012, JCPenney came out guns a-blazin' with revamped circulars (absent of coupons), new store layouts with boutique shops and much more. They had a new pricing strategy focused on offering everyday low prices which meant the retailer wouldn't need to have sales every other day of the week because they offered products at a single low price all the time. This upset a lot of loyal JCPenney shoppers who had become accustomed to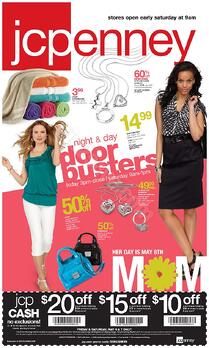 seeing "buy one, get one for $0.99" deals and $15 off $75 coupons in the newspaper. Johnson said JCPenney customers were addicted to coupons as if they were drugs. Needless to say, the cold turkey approach didn't go over well with consumers. Sales decreased immediately after the new pricing strategy was implemented. When you pair that with the additional expenses needed to remodel hundreds of stores, you can see why JCPenney is in the red. They expended a lot of resources across a variety of initiatives much too quickly.
Lesson #3: Admit your mistakes and learn from them
In an effort to win back customers and save the sinking ship that is JCPenney, new creative agency Young & Rubicam created an apologetic TV commercial with the central theme being "We screwed up." The ad features women dressed in their JCPenney best and concludes with a pretty strong call to action: "Come back to JCPenney. We heard you. Now, we'd love to see you." I give JCPenney a lot of credit for admitting their mistakes so publicly and wanting to make things right with their previously loyal fans. I hope this campaign gives the company a much needed step forward, even if it's just a baby step. What are your thoughts?
While JCPenney tried a new advertising approach and failed, it doesn't mean you shouldn't consider alternative methods to your advertising. The key is to do your research and make sure you don't lose your target audience when you adopt a new strategy. Take a look at our new eBook to learn why moving away from traditional contract advertising increasingly makes sense. Download 'The CMO's Guide to Non-Contractual Advertising' and take the first step toward getting out of advertising contracts and discovering new savings.
Hannah Hill is a marketing specialist at Mediaspace Solutions. Her marketing experience includes writing, inbound marketing, social media and event management. You can connect with Hannah on LinkedIn, Facebook or Google+.