We've been talking about magazines and advertising in magazines a lot lately on the blog, and you might be wondering why. Here's the answer: Print advertising, specifically in newspapers and magazines is our bread and butter. We've built our business on efficiently planning, buying and placing standard and unique advertising campaigns in print media. And we think we're pretty good at it. Last week we shared the 'The Top Four Benefits of Magazine Advertising,' and this week we want to build on that. Today we want to take a bit more of an aggressive approach. The short of it is that along with the four benefits of magazine advertising, there are six reasons you really need to incorporate magazine advertising into your media mix.
The information shared today again comes from the 2012/2013 Magazine Factbook published by The Association of Magazine Media. Like us, they're a bit biased, but after you read the facts and dive into the numbers, you will be, too. Just keep reading.
1. Vacations are great. Everyone who can takes a vacation. Some head to the mountains in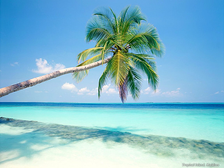 the winter to shred the 'gnar while others head to the Caribbean for a little relaxation and some snorkeling. Regardless of how you spend your vacation, chances are you have a magazine with you. And you read it. It could be Sky Mall on the plane or The New Yorker for your favorite long-form journalism. Either way, you have it with you. And guess what? Magazines don't take a vacation. Regardless of the season or the month, magazine audience remains steady, with more than two million readers each month.
2. Whether or not you believe it, those two million readers each month are recalling and paying attention to advertisements. Magazines actually rank higher than the Internet and TV for ad attention and receptivity. Pair that with magazine's high ranking for being a trustworthy medium, and you can be sure readers will react to your magazine ads. And speaking of reaction, we covered that last week. No medium triggers online search more than magazines. You have a website, right?
3. We all like secrets so let me tell you one about magazine advertising: Regardless of where you place your ad (first, second, third or fourth quarter of the book) at least 51%, and up to 57% of magazine readers will note and remember your advertisement. When it comes to action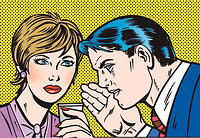 taken based on your placement within the magazine, the numbers are even more consistent, with 61% taking action on ads in the first half of the magazine, and 62% taking action on the advertisements in the second half of magazines.
4. Magazines capture the early adopters. If you haven't heard, the early adopters are the group that is required to be the first to buy the best _________________, and by the best ________________, we mean the best speakers, Google glasses, television, smartphone, mp3 player, computer, car, boat, etc. The things that show the rest of the world they are high-class and they are the first person to have it. Hopefully none of these magazine early adapters are Glassholes.
5. Are you interested in reaching the beautiful people? How about the people who want to be beautiful or are after the beautiful people's lifestyle? When it comes to influencing apparel and clothing purchases, magazines rank as the number one source of that influence. So if your product or service falls into the beauty, fashion/clothes, fashion/shoes, or shopping category, you have no reason not to be in magazines.
6. Go back to number four and revisit the whole 'early adopters' point. Guess what the early adopters have? Discretionary income. Chances are your product or service costs money. Your goal is to reach the people who actually have the money to spend on that product or service. Magazines, more than any other medium, reach households with liquid assets of $250,000+. That's a good market to hit if your goal is to get readers to spend money on your product or service.

So there you have it, the six reasons advertising in magazines needs to be part of your media mix. And when it comes to magazine advertising, you should also understand the benefits of staying out of advertising contracts. For more information on that, check out our eBook titled 'The CMO's Guide to Non-Contractual Advertising.' That eBook will help you maximize your reach and budget.
Scott Olson is the director of marketing at Mediaspace Solutions. His career has spanned marketing positions in the non-profit, software and utility sectors providing various marketing experiences. You can connect with Scott on Facebook, Google+, Twitter or LinkedIn.