Before you read any further, please reread the title. Note that it does not say local advertising is for dummies. It is quite the opposite. I'm sure you have all seen the big black and yellow "how to do virtually anything" books at your local library, Target or Amazon.com.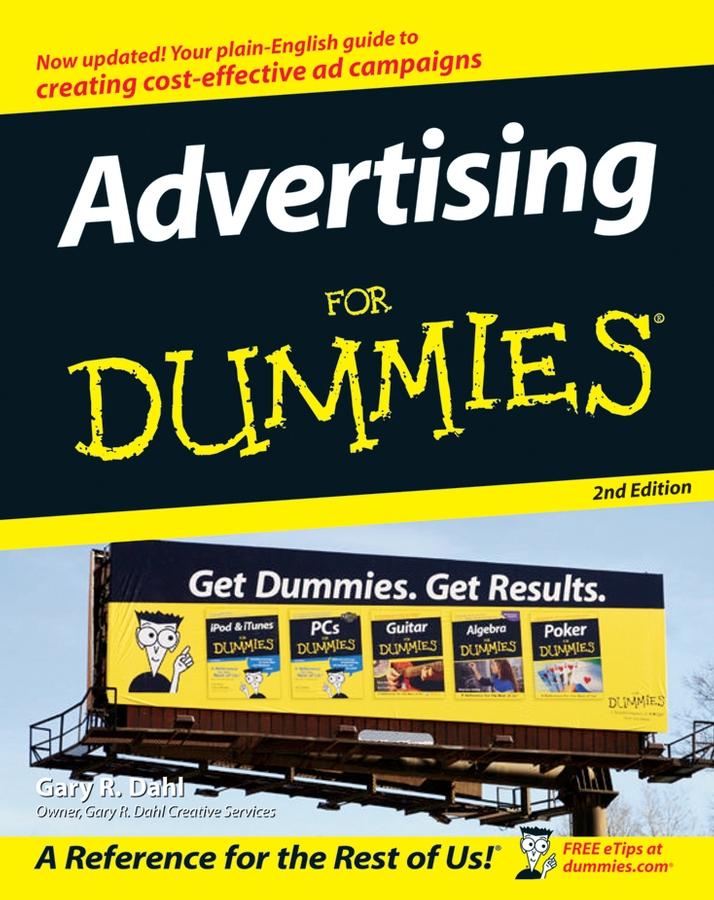 Maybe you have even purchased one or two. If that's the case, tell us how you went from dummy to genius in 384 pages in the comments section below. For those of you unfamiliar with the bumblebee-colored books, they are designed to "make everything easier." So easy, that even a dummy could learn physics or how to read an annual report. Similarly, the goal of this blog post is to provide regular Joes (and maybe even a few dummies) with the tools they need to tackle local advertising. So what follows is your "plain-English guide" to local advertising.
Step 1: Define your target market.
Identifying your target market is critical to advertising success, especially local advertising success. You could have the best creative, but if it's aimed at the wrong demographic, then it falls on deaf ears. Do your research and get to know anything and everything about your target market including their age, gender, ethnicity, annual household income, employment status, location, values, interests, personality, you name it. The more you know, the better.
Step 2: Develop content specifically with your target market in mind.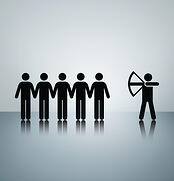 Use all the information you learned in Step 1 to develop your advertising content. Your message needs to speak directly to your target market and ultimately bring them to action. Make sure it is interesting and engaging. If you have multiple target markets, then you need to communicate with them in different ways in order to get them to engage with you or your content offerings. Use your research to create a slogan that will resonate with your target market and imagery that will capture their attention. When you develop content for local advertising campaigns, you can be more specific with your messaging since you know where your audience lives (and works and plays), which will ultimately make your advertising more effective.
Step 3: Advertise in local markets.
There are a variety of ways to advertise your business in local markets, so experiment to see what yields the greatest results. Consider advertising in local newspapers. Buying ad space in a local newspaper is a smart move for nearly any advertiser because it's a great way to reach hyperlocal targets. Remember the target market you defined earlier? Newspapers can help you reach them. Or try local radio or TV, if it makes sense for your business and your budget allows. Regardless of media, when you advertise locally, provide your audience with specific product details and testimonials from local consumers to increase the value of your ads. Social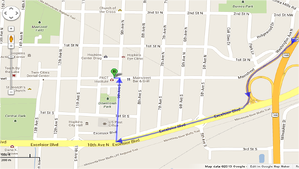 media offers an affordable way to reach your local target market. The more social traffic on your company's Facebook, Twitter or Pinterest page, the more store traffic (online or brick-and-mortar). According to a study conducted by Forrester, social exposure increased the likelihood of transactions 1.5-2 times at local restaurants. Smart local advertisers use both print and digital advertising to increase the effectiveness of their advertising campaigns. Why? Because a diversified advertising campaign is stronger than the sum of its parts. According to a recent Gartner report, companies that focus on integrated processes for local marketing will increase revenue by 15-20 percent by 2015. That's a pretty hefty increase if you ask me.
There you have it: the nitty-gritty of local advertising in three easy steps. Whether you are managing your own advertising campaigns or those of your clients, local advertising should be top of mind. Download the 10 Benefits of Local Advertising to learn how you can increase your ROI with local advertising. If digital advertising is your thing, download our new eBook "The Smart Marketer's Guide to Local Digital Advertising" to learn how local advertising can deliver big benefits to your business. Download the eBook here.
Hannah Hill is a marketing specialist at Mediaspace Solutions. Her marketing experience includes writing, inbound marketing, social media and event management. You can connect with Hannah on LinkedIn, Facebook or Google+.