Now that summer is finally here, it's time to pack up the kids and/or your significant other and head to your favorite picnic spot. You might already be gearing up for that big annual Fourth of July picnic. Whatever it may be, a little preparation is required to ensure your picnic goes off without a hitch. The same holds true for your next integrated advertising campaign. For an advertising campaign to be effective, it needs to be well-planned, well-executed and measured. It just so happens that planning an integrated advertising campaign is a lot like planning a picnic, except you don't have to rely on the weather. Outlined below are a few tips for success in both arenas.
Do your prep work.

The key to planning a picnic is doing your prep work, so you can sit back and relax while you enjoy your picnic lunch. You'll need to make the sandwiches, bake the cookies, wash the fruit,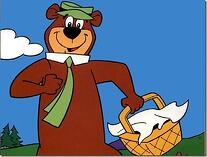 squeeze the lemons into lemonade and pack everything up prior to heading out to your picnic spot. An integrated advertising campaign requires prep work, too. First, define your goals. What do you want your advertising campaign to accomplish? Map it out and define your budget. Then, figure out who you want to target. Targeted advertising may be creepy to consumers, but it's effective. You can't argue with that. When you do your research prior to creating your ads, you'll be more likely to reach the right demographic. Plus, you'll be able to relax a little more at the campaign kickoff.
Find the perfect spot.
Locating the perfect picnic spot is no easy feat. You need to find a flat area uninhabited by ants. Once you find it, spread out the blanket and get settled in. Similarly, you need to figure out the proper placement for your ads. Determine which media outlets are best for your campaign and remember, an integrated advertising campaign is best. If you usually focus solely on print advertising, expand your horizons and incorporate digital. Read our latest eBook to learn the benefits of local digital advertising. On the other hand, if you are already knee-deep in digital advertising and wrongly convinced that print advertising isn't effective, give it a second chance, especially if you want to reach affluent audiences. A recent report shows that 63 percent of ultra-affluent consumers believe newspaper ads to be the most effective. Whatever you decide, make sure it's the perfect spot to advertise your product or service.
Dig in.
After you get situated on the picnic blanket, distribute the grub and dig in. Likewise, once your ads start running, it's time to dig in to the metrics and track ad performance.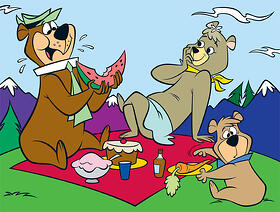 Determine if your integrated advertising campaign is positively or negatively affecting sales. Measure social media engagement and web traffic if the ads are pushing consumers to your social networks or website. Evaluate your media choices. If a particular medium isn't performing as well as the others, swap it out or amend the messaging. Compare your results to your advertising goals, and give yourself a pat on the back if you're on the right track.
When you are ready to plan your next integrated advertising campaign, take a look at "The CMO's Guide to Integrating Print and Digital Media". After reading the eBook you will learn than an integrated advertising campaign often yields greater results than advertising via a single outlet. Also, our account teams have years of media planning, buying and placement experience. Contact us today to see how Mediaspace can help you achieve your advertising goals.
Have a safe and happy Fourth of July and happy picnicking!
Image credit: Hanna-Barbera Productions, Inc.
Hannah Hill is a marketing specialist at Mediaspace Solutions. Her marketing experience includes writing, inbound marketing, social media and event management. You can connect with Hannah on LinkedIn, Facebook or Google+.