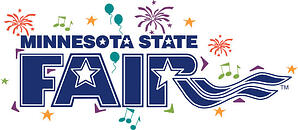 The Minnesota State Fair has been up and running for five days and is drawing huge crowds of people from across the region, per usual. If you aren't aware, the Minnesota State Fair is one of the most widely attended state fairs in the country and we Minnesotans are beyond proud of that little snippet of trivia. The fair exposes us to good food, live music, farm animals, butter sculptures and lots of local advertising. That's right. The Great Minnesota Get-Together could just as well be a fair for local advertising. Think about it. You've got your local farmers showcasing their produce and animals, local food offered by a number of local vendors (wild rice corndogs, anyone?), local businesses promoting their products and more! It's 12 days of good old fashioned local advertising fun.
Each year there is a smorgasbord of new foods available at the fair. Fair organizers compile a list of the new offerings to try to build hype prior to the fair. Some of the crazy new foods offered at the 2013 Great Minnesota Get-Together include:
Candied Bacon Cannoli
Cocoa Cheese Bites – as if regular old cheese curds aren't enough
Fried Pickles 'n' Chocolate – I think I'll pass
Wine Glazed Deep Fried Meatloaf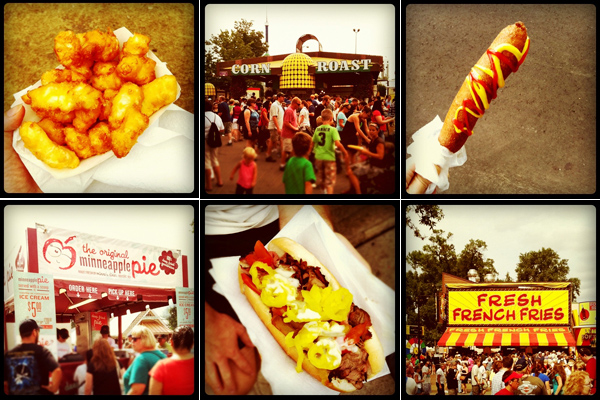 While you may not be able to add chocolate or bacon to your current product, I'm sure there are ways to make your advertising more appealing to consumers. Try a new promotion strategy or even a different media outlet. Place an ad in your local newspaper to let readers know you'll be at the fair. You may even entice them with a free pronto pup or one of Sweet Martha's cookies if they engage with your company on social media while at the fair. It's just an idea. I'm sure you'll think of something.
When you advertise at the Minnesota State Fair you can take advantage of an audience of nearly 1.8 million potential customers. That's a whole lotta reach, and gaining exposure to an audience that size in less than two weeks is worth the limited investment, if you ask me. But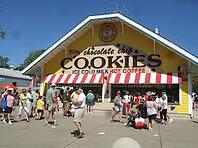 if that's not enough to persuade you to allocate some of your 2014 advertising budget to the fair, consider this: Many people go to the fair in search of something new, whether food, product or otherwise. Fair goers are likely to try new things and take promotional materials home to read later. Case in point, my dad goes to the fair each and every year. He may not always buy something, but he will always look, learn and collect more information so he can continue to do research and move through the buying process after the fair. I have a local Minnesota vendor to thank for the new dock we have up at the lake, all because of their presence at last year's Get-Together.
The marketing and promotions information packet provided by the fair's organizers offers the following suggestions to promote your business with local advertising leading up to the fair:
Pitch story ideas to the media in the form of news releases – the Minnesota State Fair's marketing and communications department will distribute all news releases to on-grounds media on the first day of the fair
Submit company information for state fair publications (media kit, website, daily schedules, etc.)
Offer a special deal, drawing or giveaway – approved promotions may even be included in the Deals, Drawings and Giveaways Guide which is available at information booths throughout the fairgrounds
Use social media to generate buzz and community support
Sponsorship opportunities are also available and worth looking into if you have a heftier advertising budget. Whatever your budget, local advertising, even if not at your local state fair, can increase your return on investment.
While your body recovers from consuming those state fair goodies and walking endless miles from one vendor to the next, read through the 10 benefits of local advertising detailed in this report. You'll learn why local advertising is more beneficial to advertisers and maybe even consider an advertising opportunity at next year's fair.
Image credit: Heavy Table, MNstateflair.blogpost.com
Hannah Hill is a marketing specialist at Mediaspace Solutions. Her marketing experience includes writing, inbound marketing, social media and event management. You can connect with Hannah on LinkedIn, Facebook or Google+.