The world of marketing as we know it is changing. Today's marketers need to be on top of their game, all of the time. They are not the same marketers who tried to reach your grandma as she walked to school uphill, both ways. No siree. Today's marketers have an even steeper hill to climb. In a world of dual-screenism, it's getting harder for advertisers to not only capture their target audience but engage them. According to a recent Twitter study, 32 million Americans tweeted while watching television in 2012 and that number is only going to get bigger. Brands that embrace real-time marketing (and do it well) will set the bar high, just as Oreo did earlier this year.
Most nights I can't get myself to stay awake past 10:45 p.m., so thankfully all the advertising blogs I read covered the real-time marketing story I'm about to share with you. Lexus and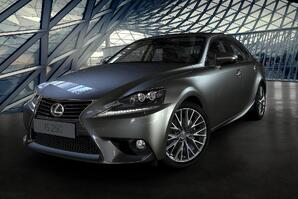 NBCUniversal recently joined together to do something marketing had never done before: live commercial breaks. That's right. These commercials are created on the fly by improv comedians from Fun Young Guys, Magnet Theater Touring Company, MB's Dream and Stone Cold Fox. Each Thursday night through October 10, viewers of 'Late Night with Jimmy Fallon' will be encouraged to get involved, using the #LexusIS hashtag, and suggest ad concepts via social media platforms like Facebook, Instagram and Twitter. During the final commercial break, the comedians perform an improvisational ad for the all-new Lexus IS using an idea submitted throughout the show from the theme 'It's Your Move After Dark.' The concept chosen for the first week involved a game of Rock Paper Scissors. You can view it here.
"We're always looking for new ways to engage consumers and capture their attention by delivering information in innovative ways," said Brian Bolain, Lexus corporate manager of marketing communications. "By utilizing social and broadcast media simultaneously, 'It's Your Move After Dark' breaks the traditional commercial mold and showcases the all-new IS in an entirely unique and DVR-proof way."
The decision to integrate both broadcast and social media is becoming increasingly more popular, and for good reason: it encourages conversation between advertisers and consumers. Gone are the days of one-sided conversations led by advertisers who like to hear the sound of their own voice. Communication goes two ways and Lexus is capitalizing on that with the 'It's Your Move After Dark' campaign. This isn't the first time we've seen Lexus strive for engagement with an innovative ad concept. Remember the CinePrint™ Technology they used in Sports Illustrated last October? The advertisers at Lexus know they have to break through the clutter to get noticed and that's exactly what they're doing.
Here's NBCUniversal's two cents about the campaign:
"The new Lexus IS campaign is a perfect match for our young, incredibly social late night audience and we are excited to break new ground with these ads," said Jim Hoffman, Executive Vice President, Network Entertainment Sales and Marketing, NBCUniversal. "These live commercials combine real-time marketing with emerging comedic talent and reflect our commitment to push boundaries with clients by harnessing the power and reach of NBCUniversal's portfolio and creative expertise."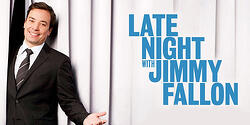 If Lexus has closely aligned its target demographic with that of 'Late Night with Jimmy Fallon,' these ads could move some cars off the showroom floor. Let me know what you think about these live commercial breaks in the comments section below.
Real-time marketing is only one component of the ever-growing realm of digital advertising and smart marketers, like those at Lexus, are taking the lead. Grab our FREE eBook 'The Smart Marketer's Guide to Local Digital Advertising' to increase your local digital advertising smarts today.
RELATED POSTS:
Hannah Hill is a marketing specialist at Mediaspace Solutions. Her marketing experience includes writing, inbound marketing, social media and event management. You can connect with Hannah on LinkedIn, Facebook or Google+.