Much has been written and discussed lately about the fate of journalists, the blending of unique content and advertising, and what the future holds for newspapers and publishers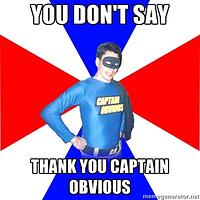 . I don't have a crystal ball and I can't say for sure what the next three to five years looks like for publishers, but I do know that in order for newspapers, print or digital, to be successful, they need content, and compelling content that will engage readers.
Reason being, without that engaging content readers are looking for, no one will read. I know what you're thinking, 'Thanks, Captain Obvious.' You're welcome. Take for instance, South Park. We've talked about South Park before in regard to the animation and level of drawing prowess displayed by the creators. The thing is, no one watches South Park for the animation or to be wowed by the CGI. They watch South Park for the content.
Here's the latest South Park exchange that's making news outside of Comedy Central:
Even South Park is getting in on the Black Friday action. Trey and Matt are newsjacking the hysteria around the latest $400 gaming console. Personally, I can't imagine paying $400 for a gaming system. We bought our son a Wii last year from a friend, paid $50 for the system, games, controllers and who knows what else. I think we still overpaid. But back to the subject at hand: South Park continues to come up with timely content that entertains and engages viewers.
They create characters and situations that are so over the top that no one takes them seriously, and at the same time provide social commentary on where we are as a society. Seriously. Think about what's going to happen tomorrow. Today even. People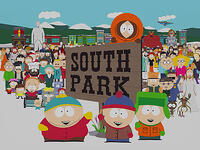 are going to push and walk on each other to save a couple hundred dollars on something that costs more than a thousand dollars. As one of my co-workers so cleverly posted on Facebook the other day, "If you saved $500 on a $1,200 TV, you still spent $700." Chances are you already have a TV that works, but you've convinced yourself a new one is just what you need, and when it's 'only' $700 and you're 'saving' $500, it'd be a disservice to yourself not to buy it. Right?
Now when relating this to newspapers and publishers I'm not saying journalists would be best served by creating over the top situations and embellishments on what's actually happening. What I am suggesting is that journalists understand the value in creativity and writing that people can relate to when they're reading through the newspaper. When that happens more people pick up the paper, and pick it up consistently (or open the app or visit the website). Here's what else happens: advertisers start to recognize even more that the eyeballs they are after can be captured by putting their products and services beside that compelling content readers (aka consumers) are engaged with. That sounds like a nice situation to me, and one journalists and publishers should strive for.
Those who are reading the newspaper now, and being exposed to newspaper advertising, are the boomers. They are an important audience with disposable income and as an advertiser you should be targeting them. In fact, we believe that so much we created an eBook for you outlining why. Give it a read today.
RELATED POSTS:
1. Newspaper's Integral Role in Black Friday Advertising
2. Advertisers Use Mobile Advertising to Boost Holiday Sales
3. Capitalize on Black Friday with Social Media
4. Why Your Ads Better Be in the Newspaper for Black Friday
5. Why Your Ads Better Be in the Newspaper for Black Friday - Part 2
Scott Olson is the director of marketing at Mediaspace Solutions. His career has spanned marketing positions in the non-profit, software and utility sectors providing various marketing experiences. You can connect with Scott on Facebook, Google+, Twitter or LinkedIn.