The following is a guest post by Jenna Bruce.
According to Merriam-Webster dictionary, tried-and-true means "known to be good or effective: known to be reliable." Things that are tried-and true remain relevant options even though they've been around awhile. Screwdrivers are tried-and-true. Pie is tried-and-true. Mel Brooks is tried-and-true.
Tried-and-true advertising strategies are a no-brainer for any business but particularly for small and medium-sized businesses that don't have the time or ad spend to waste on untested or novel methods.
The following strategies have not only been proven effective time and time again, they are also more about common sense than dollars and cents.
Develop Your Brand
Have you been in a soup aisle recently? Soup comes in a pouch now, did you know that? There are organic soups, vegetarian soups and gourmet soups, and I couldn't tell you who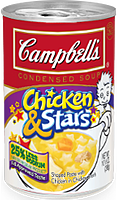 makes any of them. But you even start to hum the familiar ad jingle "Mmm-Mmm…," or show me that classic red and white label, or put a bowl of "Chicken and Stars" soup in front of me, and I know it's Campbell's.
Too many companies focus only on their products and services and completely neglect to develop their brand identity. Products are things people buy – a brand is something people interact with.
Developing your brand's identity means defining its personality, goals and the emotions it will illicit from its customer base. This development process should always begin with a vision statement: a short little blurb about what you want your company to be in the future.
Don't confuse a vision statement with a mission statement – which is something else you should write. Your mission statement should simply define the purpose of your company in one or two sentences. Here are some mission statements from Fortune 500 companies:
Aflac: To combine aggressive strategic marketing with quality products and services at competitive prices to provide the best insurance value for consumers.
Dow Chemical: To constantly improve what is essential to human progress by mastering science and technology.
Nike: To bring inspiration and innovation to every athlete in the world.
Finally, you must know what your brand positioning statement is; what makes your products or services unique to the market and how will they benefit the customer? What sets you apart from the competition and why should people believe you'll deliver what you promise?
Once you've figured out your vision, mission and value proposition, you'll get a sense of your brand's personality and the emotions it will evoke, and then you'll be able to create ads that have a better shot at reaching your business objectives, mainly increasing your customer base and adding to your bottom line.
Create Targeted Ads
Whether your goal is to drive direct sales or generate interest and leads, creating targeted ads is essential when creating a campaign. Creating an ad without defining your target audience is like taking your driver's test blindfolded. Sure, maybe you'll get lucky and pull off a perfect "K" turn, but then again, maybe you'll take out an entire row of scooters.
Proctor & Gamble is a perfect example of a brand that understands its target audience and creates ads specifically targeted to that group. The company that produces thousands of household items realized one of its main target personas was the person in charge of buying all those household items: mothers.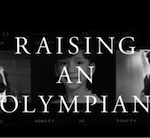 P&G's Raising an Olympian campaign got to the very heart of its audience by celebrating the role mothers play in an Olympian's life, whether that's helping their kids recover from a sports injury or getting up at the crack of dawn to take them to practice. These highly targeted ads were effective and no doubt brought P&G a whole new crop of customers.
Know your audience and what drives them to action, then offer them something of real value.
Generate Buzz
I found an old time radio station while driving around the other day. They were playing a 1942 production of "Holiday Inn" starring Bing Crosby. The sponsor of the program was a woman's face cream that promised to soften skin, minimize pores and be a perfect base for face powder. The spokeswoman with the lilting voice asked her female listeners to send in their address on a penny postcard (Yes Virginia, these actually existed), and as soon as the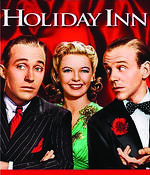 company received it, they'd send out one FREE week's supply of this miraculous cream.
Giving out free samples and promotional products is clearly not a new concept but a tried-and-true advertising strategy. It's a great way to get your audience's attention, generate buzz and establish credibility. And, by giving away something of value for free, you create a sense of obligation and gratitude within your prospects who will then be more likely to buy from you in the future.
Another strategy to add to this list is to integrate print and digital media. Download our eBook to learn how to take advantage of multi-channel advertising.
RELATED POSTS:
1. How to Determine What Type of Publication is Best for Your Ads
2. 3 Advertising Tips from America's Biggest Advertisers