As technology continues to evolve and impact the way we do business, many advertisers have turned their attention toward digital strategies and away from print, assuming that print is dead. But print is very much alive and, in fact, only continues to grow and change because of technological advancements. According to a survey by Pitney Bowes, 76% of small businesses say their ideal advertising strategy combines both print and digital channels.
There are many reasons why print will gain even more traction in the coming year. Here are just a few of them:
Variable Printing
While variable printing has been around for some time, it is only recently that printing advancements have lowered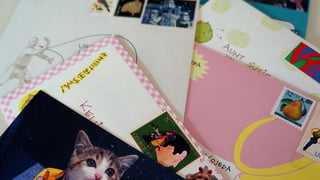 the cost, allowing more advertisers to take advantage of it. We all know just how powerful relevant and personal messaging can be to a campaign, and variable printing offers the ability to change elements from printed piece to printed piece.
Think of the possibilities: running a mailer campaign where each postcard contains the recipient's name (personalized touches make your audience members feel special and pay more attention to your message), or printing coupons that have individual serial numbers that can be easily tracked.
QR Codes and NFC
Most consumers are never without their smartphone, and this is highly advantageous to print marketers because of the interactivity possibilities. Gone are the days of including a URL in your printed media and hoping that readers actually took the time to type it into their browsers. Thanks to QR codes and NFC (near-field communication) technology, print media can be directly and immediately connected to your digital assets.
QR codes can now be customized using different colors and patterns so they will seamlessly fit into your brand's image, and NFC uses a tiny microchip that sends signals to mobile devices without the need to scan.
Perhaps the greatest thing about these new technologies is they allow advertisers to do much more than connect printed campaigns to websites: they can play videos instantly, distribute files, and even activate augmented reality features. Talk about engaging!
Print + Social Media = TLA
There's no question that social networking is an effective way for businesses to engage with customers. But what many advertisers have failed to recognize is that social media can be fully integrated with any print campaign. Look at business cards – these printed materials have been around forever but you'd be hard-pressed to find one without the person's social media address printed on it.
The takeaway advertisers must remember this year and always is: print media can help draw attention to their social media pages, while social media pages can strengthen their print campaigns.
Less Competition Makes You Stand Out More
Who wants to spend time and energy competing with the entire world online for consumers' attention? It is simply becoming harder and harder to stand out in such a crowded marketplace. Since most businesses have fully migrated their advertising efforts to digital channels, a void has been left and smart advertisers are ready and willing to jump in and get noticed.
Print is also much more tangible than digital, which means not only will you get noticed, but consumers will engage with your messaging more. Consider the difference between quickly checking an email versus getting a postcard in the mail; ignoring a banner add VS paying attention to an ad in your trusted, local newspaper.
When you consider these 4 advantages, there's really no doubt that print will gain more traction in 2016 and prove itself, once again, to be a highly effective marketing channel.

Related Posts:
6 Advantages of Print Advertising
7 Steps to Profitable Print Advertising
Hate Wasting Money on Print Advertising? Avoid These 8 Mistakes