We get this question a lot from clients and it's a good one. If you're spending money on certain campaigns and strategies, you need to know whether or not you're getting a return on that investment. Sadly, many advertisers are spending and getting little in return from their digital campaigns.
According to ComScore research, between May and February of 2012, a whopping 54% of online display ads were never seen by a human being. And to be clear, "never seen" doesn't mean they were displayed but ignored by people, never seen means actually never seen due to technical glitches, user habits or fraud.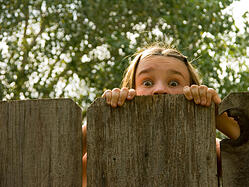 eMarketer estimates that last year alone, $14 billion was spent on online display advertising. When you combine this fact with the fact that 54% of online ads are never seen by anyone, you suddenly realize billions of advertising dollars are going down the drain every year.
Technical Snafus and Fiendish Factors
As we mentioned, sometimes ads are not seen because of technical issues, like when ads are displayed on the part of a browser that's not open on the user's computer screen (say for instance when the ad is displayed on the bottom of the screen but the surfer never scrolls down). Other times ads may load so slowly that the surfer clicks off of the page before the ad ever has a chance to be seen.
And then there are the nefarious factors such as outright fraud by publishers. Oftentimes advertisers pay for "impressions" that are completely based on fake traffic. This happens when malicious software gives the impression a person is actually on a page and then ads are served up to fake visitors. In other scenarios, online display ads will show on several web pages, but those pages are hidden behind a window on a particular website that is the size of a pencil point.
What Can Marketers Do?
As with any form of advertising, there are no guarantees your online campaigns will be seen or drive traffic. This is why marketers must take a proactive approach in how they buy and monitor online ad campaigns so they have the best shot at significantly improving the percentage of impressions their ads receive.
Here are some ways you can help get your online ads seen:
Consider a Different Position
For many years, advertisers were under the impression (thank you) the best placement for their ads was the very top of the page. But, according to Google, the most viewable position for display ads is just "above the fold." Above the fold is the part on the web page just at the break where part of the page is out of sight and requires scrolling.
This being said, be prepared to experiment with your ad placement because it is not the be-all-end-all indicator of your campaign's success. Average viewability of above the fold ads is around 68%, whereas below the fold is 40%. Depending on your particular budget and if you are lucky enough to get a discount, you may find even below the fold your cost per exposure is good.
Choose the Right Size Ad
Google's study also suggests vertical ads are on screen longer than horizontal ads and a 120x240 ad had the highest rate of viewability at 55.6%. So don't put too much attention on grabbing up the most real estate. Ads that were 120x600 (bigger so you'd think better performing) had only a 52.5% viewability rate and a 468x60 had only a 48.2% rate.
Create and Maintain a "Block" List
When you're buying ads through ad exchanges, it's really important to create and maintain a block list that includes websites with known viewability issues. The sites on this list are then excluded from all future ad buys. You may find a universal block list online that is maintained by other ad buyers to help industry peers avoid fraudulent transactions.
Employ Verification Partners
Verification partners offer "active avoidance," meaning they monitor and help you avoid unsafe and unviewable environments. Partners report viewability metrics and brand safety metrics down to the site level, and any sites with active issues are dealt with accordingly.
Good Ol' Human Involvement
Tying all these viewability solutions together is the human marketer with expertise who can deploy, monitor, and oversee campaign setup, block lists, and verification partners. There are many technologies that can help online campaigns traverse the shaky digital landscape, but none of these will ever outperform the individual's ability to improve their odds of ad viewability.
As an advertiser, you should definitely want to know whether or not your online ads are being seen. The key to increasing your campaign's viewability is to experiment with ad placement and size, maintain a block list, work with verification partners, and stay involved and on top of your own campaigns, or hire someone to do it for you.
RELATED POSTS:
Image credit: Joel Nilsson, Loveteamin