If you're a local marketer, you know how important it is to use your advertising time and dollars wisely to generate leads and sales and build brand loyalty. But many small, local businesses aren't always aware of the effectiveness of their marketing efforts. 'Tis that time of year to look back on your advertising and take stock in what worked and what didn't.

With this in mind, here are some nice and naughty local advertising tactics that you should and shouldn't use in the coming year:
Not Tracking Results - NAUGHTY
Continuing with the theme of not knowing if your marketing efforts are paying off or not, if you're not tracking your results, how will you know if you're wasting your time and money or investing wisely? Your ads must be trackable, so use a special URL address, QR code, 1-800 number or coupon. If only three people visit your dedicated landing page or call your dedicated 1-800 number, then you know either your ad's message was wrong, or the ad was in the wrong place.
Get to Know Your Customers – NICE!
Speaking of putting your ads in the wrong place, why did that happen in the first place? Chances are it's because you don't know your customers and prospects well enough. You don't know which print channels they engage with most or what time of the day or week is best to reach them.
Target marketing, knowing your customers' behavior, needs, and wants, will help you craft the right ad copy and place your ads properly so your budget is not so much an expense but a true investment in your business.
Spending the Same Budgeting Dollars Each Month - NAUGHTY
An easy way to budget your advertising expenses is to spend the same amount each month over the entire year. At first glance, this seems like a good idea, but is it really? What happens if your competition down the street runs a giant promotion or your particular industry gets a bit of bad press? Will you have the necessary ad dollars to combat these issues? Don't view your advertising through a month-to-month lens but through a yearly one and always have enough reserve funds in case of an advertising emergency.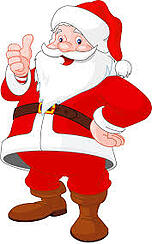 Staying True to What Makes You Special – NICE!
One of the first things any business does when starting out, no matter how big or small, is determine their Unique Value Proposition (UVP); what makes them unique from their competitors? Those businesses who can state their UVP clearly and capitalize on it will become top-of-mind to customers and prospects.
For instance, if you're a local restaurant that caters to families, you may have found that offering family style dining with platters of food in a casual atmosphere attracted steady business. So it wouldn't make much sense to suddenly change your niche and offer upscale dining with smaller, fancier (and pricier) dishes in a romantic setting to attract a different clientele. And yet this is what many businesses do.
Whatever it was that made you unique and set you apart from your competition, stay with that angle and work it for all you've got.
Trying to Attract New Customers and Forgetting Loyal Ones - NAUGHTY
All businesses want to attract new customers, but generally speaking, it takes far more advertising dollars to attract new customers than it does to keep existing ones. It makes much more sense to put some of your budget and time into nurturing existing relationships either through a monthly newsletter or via loyal customer rewards programs. Customers who are real fans won't just give you repeat business; they'll also become brand ambassadors and drum up new business on your behalf.
Promote Benefits Instead of Features – NICE!
Which of the following gets your attention?
The such and such car has a 420-horsepower V8 engine…
OR
The such and such car is rated number one in safety, which means you and your family can enjoy your summer road trip without worries…
Obviously the second one. The second promotes the benefits of owning such and such car while the first ad promotes the features.
Don't list your product or service features; always create ads that tell prospects what your product or service will do for them.
Not Using a Media Buyer – NAUGHTY
Today's media landscape is far too fragmented for most small business owners to be able to navigate properly and make effective and affordable ad buys. Nowadays, not using a media buyer and trying to go it alone is a bit like not going to the dentist and doing your own root canal.
Effective media buying is an art form, and successful advertising campaigns require strategy and an understanding of cost and placement options. Good media buyers bring with them a reservoir of data that can help make proper ad buys and uncover hidden opportunities while reducing media costs.
Here's hoping 2015 sees less naughty and more nice tactics in your advertising strategy.
RELATED POSTS: