Print media buying is not just a specialty – it's an art form that requires many skills to navigate a constantly-shifting landscape and get the best ROI for your clients. Sure, you can try and go it alone and make your own print media buys, but we think you'll find it easier and more effective (and profitable) if you seek help from seasoned pros.
Here is why you need a print media buying service:
Comprehensive Knowledge
Media buyers have very specialized knowledge about all of the various media channels because they constantly monitor outlets and publications in order to know which will give clients the most bang for their bucks.
Consumer Behavior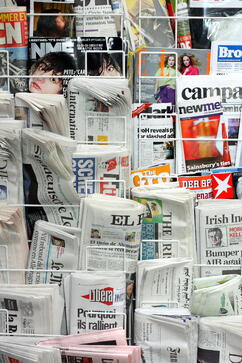 But it's not enough to only monitor channels; media buyers also understand that consumer trends influence effective buys and so they make it their business to know your target demographics' preferences and behavior by conducting the right research and mining that data for clues.
Marketing and Branding Best Practices
An effective media buy must take into account your overall marketing and brand objectives. A good buyer not only understands basic marketing fundamentals but how those weave into a positioning strategy and brand engagement.
A Grasp of Statistics and Analytics
Good, nay, great media buys require a firm grasp of fundamental statistics and the ability to measure change, use spreadsheets and predictive analysis. If you can't wrap your head around development indices, post-buy analysis and media weight analysis, then using a print media buying service that can not only manipulate data but extract great meaning from it will help your campaigns immensely.
The Ability to Optimize Your Advertising Budget
Working with a print media buying service means your budget will be given priority and care. Media buyers will do extensive research to determine the best way to spend your dollars by evaluating things like pricing rates, demographics, publication formats and geographics. They will also optimize the campaign by leveraging medium, quality of channels, and time and space required.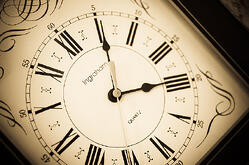 They Know Placement and Timing
Being in the right place at the right time has tremendous advantages, and this is especially true for advertising. Media buyers understand the nuances of timing and ad placement. Each specific channel offers unique opportunities to connect with and make an impact on a target audience.
Working with a good print media buyer means having someone in your corner who will take into consideration what time of day your audience might be the most receptive to your particular message and which medium that message should be delivered in. Once they figure out medium and timing, they will then be able to determine the optimal placement for your ads.
They Can Teach You the Art of Patience
As the saying goes, "You can't rush greatness" and print media buyers who've been in the business awhile have learned patience is a necessary ingredient to advertising success. Testing new media channels or working with new print partners will yield results, but those results won't happen overnight. Good media buyers don't insist on quick results but rather look at solid data to determine campaign effectiveness.
They Have Negotiating Clout
If you yourself don't have terrific negotiating skills you'll definitely want to seek out a print media buying service. Because they place ads for several clients at the same time, their total spend is simply greater than what a single advertiser offers, and this spend gives them real negotiating power when it comes time to talk contracts.
The difference between print campaigns and successful print campaigns generally boils down to working with a knowledgeable media buying service that can help you uncover your customer's behavior, analyze critical data, optimize your budget, get the timing and placement of your ad just right, and negotiate contracts on your behalf so you'll see the greatest returns on your investment.
RELATED POSTS:
Image credit: Chris Willis (originally posted to Flickr as Antique Clock Face) [CC BY 2.0], via Wikimedia Commons