Free standing Inserts, or FSIs for short, are those colorful brochures you find in newspapers that offer everything from sales on electronics to grocery store specials to coupons for gardening products and printing services. Big box stores like Home Depot, Target and Walmart advertise with them because they know firsthand inserts are an effective channel for driving major traffic and generating sales.
If you aren't currently using FSIs in your marketing, here are some reasons you should consider including them in your next media buy:
Affordability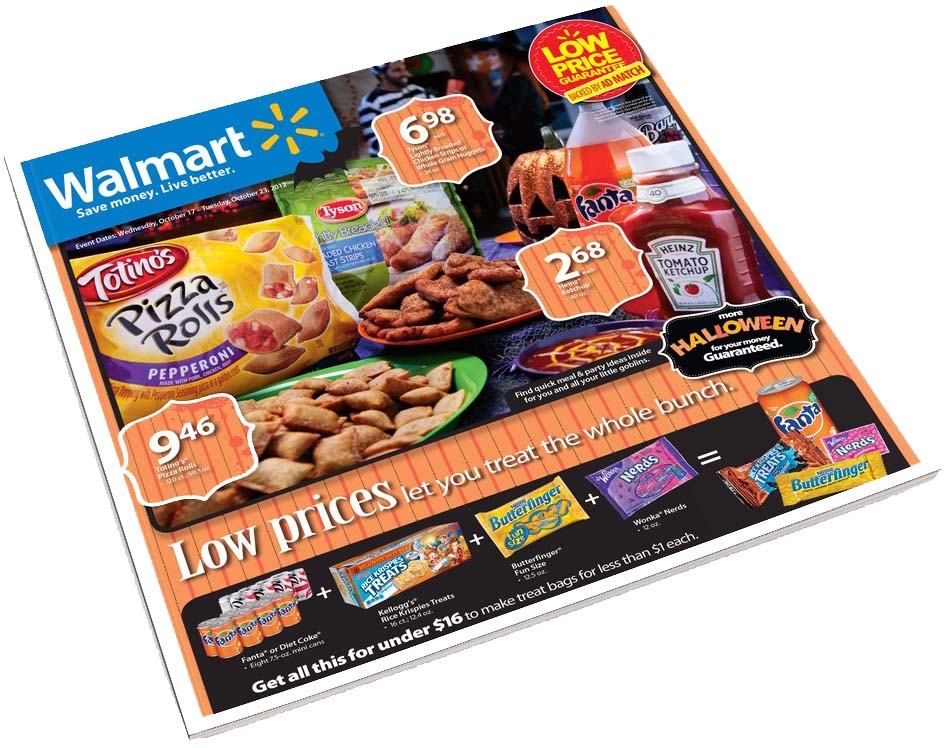 Newspaper inserts are not solely used by huge retailers but can be leveraged by any size business because they are very affordable. Consider the significant savings on postage alone (inserts are about 10 times cheaper than traditional direct mail) and you see the potential they have to broaden a brand's reach at a price that's "doable."
Affluent Audience
In a 2011 survey conducted by Ad Age, 86% of Americans with an annual income of at least $100,000 said they read the print version of the newspaper. By using free standing inserts you can get your message in front of an affluent crowd that has a disposable income.
Cross-Channel Results
Insert media are able to drive consumers to multiple pathways based on your campaign's specific goals. Consumers can reach you by phone, via a website or landing page or by mail – it's your choice.
Highly Targetable
Inserts allow brands to reach specific consumer segments. You can choose saturation placement or segment your market through ZIP codes or delivery zones.
Extremely High Open Rate
Because inserts are delivered in a well-known and respected source, they have a much better chance of being seen by consumers who trust their local newspapers. Also, the receiving environment of inserts is often less cluttered than the mailbox, making FSIs more effective at delivering brand messages than direct mail.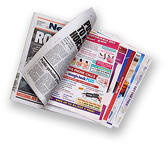 Maximum Impact
Because newspaper inserts offer advertisers category exclusivity, meaning there can be no competitive advertisements included within the same insert space, a brand's message can have maximum impact on consumers.
An Implied Endorsement from a Trusted Source
Because free standing inserts are included in another company's communication, there is a high level of trust associated with the partnership. Consumers simply have a more favorable view of inserts than other forms of media because they inherently trust their local newspaper.
Scalable Campaigns
One of the biggest ways advertisers blow through their budget is by rolling out a campaign before it has been thoroughly tested. FSIs are an efficient way to reach consumer segments with scale because you can easily test an insert's effectiveness at a smaller volume and then increase the volume once you see how well that message has performed.
Highly Measurable Results
Insert media can be easily tracked, measured and analyzed to determine the impact it had on your overall campaign. Advertisers can gauge which newspapers are the most effective, what their cost per acquisition is and direct their ad spend in the successful markets only. If you can't measure results, how will you know if you've reached your objective?
The benefits of using free standing inserts in your marketing are numerous: from offering a phone and web channel response mechanism to providing better tracking and segmenting capabilities, as well as the ability to get your message in front of an affluent audience ready, willing and able to spend their disposable income. If you haven't incorporated FSIs into your media buying strategy yet, what are you waiting for?
RELATED POSTS: