Because digital technologies are constantly evolving, it's easy for marketers to find themselves overwhelmed and confused when creating and launching their online campaigns. At these times they may wonder if it makes sense to seek professional help from a digital media buyer. The answer is a resounding yes.

Digital media buyers can save you a lot of time and money (and heartaches) and get the biggest return on your investment. Great media buyers will go beyond these benefits and create a digital strategy that meets your needs so you can focus on other important tasks that will help you grow your business.

But with new digital media buyers popping up online every month, how can you be certain you will choose the best one? Below are some tips to help you make the right decision.
Your Digital Media Partner Must Be Willing and Able to Tailor Their Buys
Never hire a media buyer who believes in a one-size-fits-all approach to marketing. Your digital partner must be willing and able to take the time to sit down with you, understand your business, objectives, brand personality, budget, and target audience and tailor a marketing strategy that fits your specific requirements.

Your digital media partner should be as flexible and resourceful as you need them to be and should, without prodding from you, have the analytical wherewithal to keep your campaigns on target.
Do They Have a Proven Track Record?
What you really want at the end of the day is peace of mind. You want to know the company you're giving your dollars to and putting your trust in has a proven track record of successful campaigns.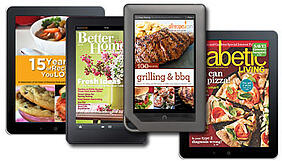 At your first meeting your prospective media partner should offer a client list, case studies, testimonials, and references. Don't take any of these at face value. Put some time into researching and call some of their clients to see if they are satisfied with the work being done on their behalf.

Also, pay special attention to the industries they've worked in and the kinds of campaigns they've run to ensure they'll be a good fit. Did they face any particular challenges with past clients that are some you are currently facing? Can they operate on a scale that fits your business? Who exactly will be handling your media buys and what is their particular track record? Do they have real experience or are they a newbie?
Does Their Expertise Fit Your Needs?
Once you've established they have a proven track record and their other clients seem very satisfied, you'll want to get a feel for their exact expertise. They may say they have experience across the board, but chances are they really excel in one or two channels.

Make sure their expertise fits your particular needs. For instance, it doesn't matter if they excel in pay per click (PPC) if you have no interest using that channel to deliver your message, or if their biggest successes have come from banner ad placement if your budget only allows for search traffic.

Of course, they most likely will (and should) have a great bit of experience across many channels, but you want to make sure your needs and their strengths are aligned. Also, ask if they handle all campaigns in-house or if they outsource any of the work.
Will They Force You into a Long-Term Contract?
You'll want to test the waters before you sign on the dotted line with any buyer, so make sure your potential partner will work on a project by project basis so you can see if they are a good fit. If they try and lock you into some kind of expensive retainer, walk away. That setup is old school and unnecessary in today's marketing climate.
Are They Keeping Up with the Latest Tech Innovations?
One of the main reasons you're seeking help from a professional media buyer is because you simply don't have the time or wherewithal to keep up with all the fast-paced tech trends and innovations. Your digital media buyer should know the latest tech innovations and have a sense of whether incorporating some of them into your marketing mix would bring genuine benefits to your business.

A great digital media buyer can be one of the biggest assets to your company. If you do your homework and take your time making a decision, you should be able to select a partner who is more than capable of devising strategies that deliver a profitable ROI and keep you two steps ahead of the competition.