Mediaspace Solutions has instituted a culture of constant and never-ending improvement. We approach every project with the mindset of doing it great the first time, and then making it better over time. Our recent website redesign is no exception. When it was decided we needed a new website, our leadership put together a budget and an aggressive deadline. A team was assembled and presented with their opportunity and a plan was developed.
Websites in general serve a number of purposes for different companies. Some provide e-commerce where the main function is to sell a product. Others are training based and meant to deliver information and answers to consumer questions. Then there are some whose purpose is to generate leads and help a company (or individual) brand themselves.
When creating a new site it is imperative the purpose of the website and the intended audience is established up front. Our team got clear on the purpose of the Mediaspace site up front so we were able to all work from the same point of reference. Once this was established we were able to develop specific and concise content and information to drive home the benefits we wanted our site to communicate.
Developing Our Website:
With the premeditated timeline and budget, we had to move quickly, but maintain our integrity and stay true to our belief in quality. We set the goal of having the project complete, an entirely new site, in 42 days. We narrowed our development and design partner choices by sharing our deadline and budget upfront so our everyone was clear on the requirements for the new website. We decided the best solution was to separate the design and the development of the site. We selected partners capable of meeting our development needs and designers who were familiar with Mediaspace.
Steps of Development:
Select Model for Delivering Final Product
Hire Contractors and Begin Design and Development work
Complete Site Map/Wire Frame
Development of framework/backend code
Complete wire frame and deliver content
Select final design and inject content into layouts
Input design into framework
Test systems and navigation in a test environment
Cut-over to Live Environment
The team met weekly with key decision makers to keep the project moving forward and include input from all stakeholders. If individuals were unable to attend they had the opportunity to send a delegate to the meeting to represent their group. This prevented any delays and kept everyone informed of the progress. Additionally, agendas were created for each meeting and specific tasks were delegated to each team member.
Our partnership with Space2Burn and Malley Design was also essential as they helped us stay on task. Through regular follow-up and clear communication on what they needed they helped keep the project progressing.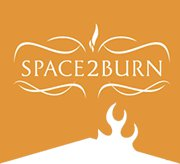 In the end we created the entire site, including brand new design and nearly all new content in 42 days and went live July 15. We demonstrated through this process our desire to meet aggressive goals and timelines and are now working to build in additional functionality to constantly improve the site.
Web design and development is changing daily, and to stay on top of it and keep your site relevant you should always be thinking about what's next. Regular improvements and iterations of your site will ensure you stay fresh and keep visitors coming back to see what you have added.
MarketingProfs University just completed a two-week online training program titled Websites that Work. For some additional tips on website development and ways to freshen up your site, visit: http://www.marketingprofsu.com/course/396/websites