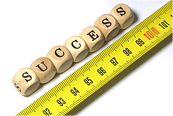 'It's not what you know, it's who you know.' Whether you know this statement to be true or not you've probably heard it more times than you can count. But did you ever think you would be measuring your personal and professional success off the relationships you have made?
Typically, people measure business success based on what outcome is achieved rather than the relationships made along the way. Take a look at your or your businesses current accomplishments. Have you reached those based off experience and relationships or solely off your knowledge and resources? Ensitute is breaking the typical college mold and implementing a solution that allows individuals to learn and build professional relationships simultaneously. Ensitute is a two year program; the first year, participants fill basic administrative roles and interact with top-level executives. The second year, participants specialize in a certain business area at the same company. The desired end result is individuals will emerge with newly found relationships and marketable skills.
Should business success be measured on a relationship made? Of course it should. And the reason is you never know when that relationship will prove fruitful. It could be the next day, or it could be down the road when you need a reference, or maybe a job opportunity. Keith Ferrazzi, in his New York Times #1 Bestseller 'Never Eat Alone,' discusses the importance and value of creating, establishing and nurturing the relationships in your life. At Mediaspace we recently went through his book as a group and have put his practices into action.
Look for our blog next week that outlines how putting the idea of resourcefulness vs. resources, and fostering positive relationships as outlined by Ferrazzi is making an impact on our business. And learn some ways how it could impact yours.
How do you find yourself measuring your success? Let us know in the comments section below