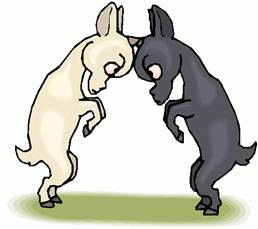 Can you think of a brand that does not have a competitor? Probably not. No matter how hard you try to create a product that will not have competition chances are it already exists. If you can't avoid the competition, how do you expect your ad agency to?
Marc Brownstein recently wrote an article outlining the pros and cons of an agency working with competing clients. Here is what you need to know:
Pros
'Two clients in the same category = conflict; three clients in the same category = specialty'
Clients who permit agencies to work with competition benefit from the expertise
Having a financially healthy agency is a plus
Taking on competitors ensures success for your own brand – the agency goes above-and-beyond for you
Cons
Discomfort and bitterness
Trust diminished – are you sure they aren't sharing your secrets?
Exclusivity for one client limited – if they work with your competitors, who gets the exclusive deal?
Is the A-team working for you or your competitor?
Both sides make great points but we have to side with the pros on this pickle. Allowing your agency to work with competitors benefits you more than it hurts you. First of all, if the agency has been successful with your competitor's campaigns, it's clear they know how to reach the target demographics and drive them to action. Isn't that what you're really after? And, if you're concerned about your secrets getting out, stop worrying. Dedicated account teams are designated to certain clients to prevent this from happening by developing unique ideas and opportunities solely for that client's growth and overall success. Think this doesn't happen often? Guess again. Publicis Groupe recently acquired the remaining stake in BBH causing an interesting situation given BBH has an existing relationship with Unilever while Saatchi & Saatchi and Leo Burnett, both under the Publicis umbrella, have an existing relationship with Procter & Gamble. These are some of the world's biggest brands and agencies, and as this all shakes out it will definitely be worth watching.
What would you do in this situation? Do you side with the pros or cons when it comes down to serving the competition? Give us your feedback in the comments section below. And if you're in the process of selecting your next agency, download our free whitepaper on titled 'The 10 Questions You Need Answered Before Hiring a Media Provider.'