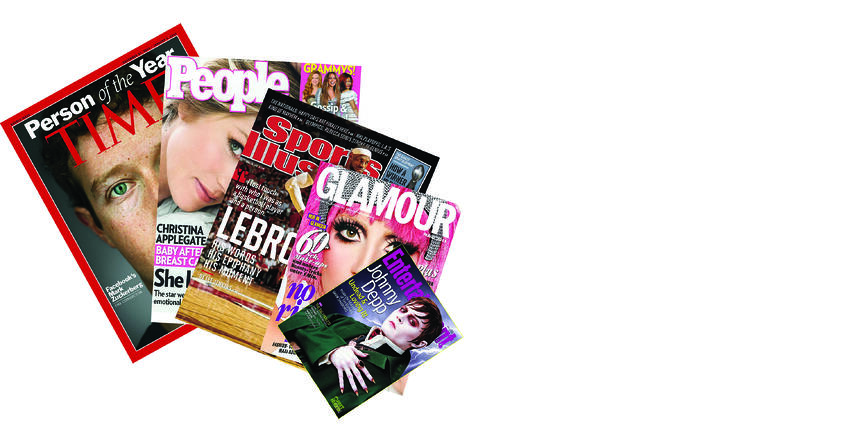 A new study released by the think tank for digital innovation, L2, ranked 80 American magazine brands based on their digital competence. This is the second year L2 conducted this study. L2 ranked the magazine brands based on 350 data points using five pieces of criteria: Site, Digital Marketing, Social Media, Mobile and Tablets. L2 was interested in looking at how magazines are adapting to an ever-changing digital advertising landscape. Because of this rapid change, this was the first time L2 added 'tablet' as a separate piece of criteria. Check out the top 10 magazines based on their digital competence below.
| | |
| --- | --- |
| Rank | Magazine |
| 1 | |
| 2 | |
| 3 | |
| 3 | |
| 5 | |
| 6 | |
| 7 | |
| 8 | |
| 9 | |
| 10 | |
| 10 | |
| 10 | |
| 10 | |
Six of last year's top performers remained in the top 10 for a second year in a row including: TIME, People, Sports Illustrated, Glamour, Entertainment Weekly and Cosmopolitan. L2 believes that most magazines, even those in the top 10, can improve their digital advertising in several areas. Some key findings from the study said:
~ Less than 50% of magazine brands actively promote an advertiser on digital platforms beyond their website and tablet editions
~ Only 17% of the 80 magazine brands feature digital ads that are different than print editions
~ Most brands are doing well in tablet advertising. In fact, 98% of the brands have ads on at least one of the major digital stores including, Kindle, Nook, iTunes and Google Play
~ Digital advertising is expected to grow in the next few years. L2 said, "By 2016 revenue from digital advertising is expected to represent 13% of the total, growing at 18.5% per year."
Social Media
In terms of social media, only 51% of brands allow fans to post on their walls, while only 49% conduct regular fan polling. Other data from these brands reveal that,
People creates "snap banners" for mobile site
Some magazine brands are making noteworthy changes to their digital marketing strategy. People recently changed its mobile site to provide a better user experience. The site now has "snap banners" - ads that start at the bottom of the screen and will travel with the user as they scroll down.
The 'so what' here is that traditionally, print has been a follower industry. Publications take a 'wait and see' approach to so much of what they do, including the adoption of digital as a whole, and more recently tablet apps and advertising. This study is definitely good news for an industry that seems to be surrounded with negativity recently. As the larger publications, both newspapers and magazines engage in the digital realm and build their online business, more and more publications will follow suit, opening up new opportunities and creating competition for advertising space in digital channels.
The important thing to remember is that digital alone is not the answer to advertiser's questions on how to reach their target audiences. It takes an integrated approach, one that hits targets where they are, and includes channels that complement each other. Print and digital are two channels that do that extremely well.
To learn how marketer's can successfully integrate their print and digital campaigns, download our new eBook, 'The CMO's Guide to Integrating Print and Digital Media,' and get started today.