Last week w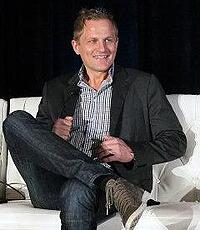 e posted an introduction to an Chris Cunningham, CEO of appssavvy and creator of the adtivity by appssavvy platform, a main player in the ever-changing world of digital advertising. But how does an interview like that happen? And what steps can you take if you're interested in learning more from an expert? Find the first four steps we took below and start expanding your reach and reaching your targets.
Identify your target – there are all sorts of people out there who claim to be, or are being positioned as digital advertising experts. But which are the right ones, and how do you find them? Those were the questions we wanted to answer and so we began our search. In the end, it was a combination of things, including an employee of ours hearing Chris speak at a conference, an article on the 'The Most Important People in Mobile Advertising in 2012,' and some additional research on Chris from the old world wide web. As creepy as it is, the Internet sure is useful for getting background on people you don't know.

Make the connection – once the target is identified, we had to figure out a way to contact Chris and start building the relationship. While the Internet does a good job of giving you background on people, most of us aren't out there posting our email addresses and putting some SEO tactics behind them so people can fill our inboxes. However, with all of the social networks available, you do have some options. What we found was an about.me page for Chris that had an email option. Now that didn't give us his address directly, but it was a method to start a conversation and make the first contact. And the great part: it worked.

Flattery: it works – when we reached out to Chris, we didn't just say, 'Hey man, we found you on the Internet and you look smart, can we do an interview?' That probably wouldn't have gotten us very far. Instead, taking a page from our friend Keith Ferrazzi, we showered him with some flattery and put all the research and pre-work we'd done into action. We told him about the conference we'd seen him speak at, talked about the television interview we found on his blog, and some of the other interesting tidbits we'd found. We established that we had done our homework and had selected him for a specific reason.

Tell them why – sometimes when trying to meet new people the only reason we can think of for an introduction is our own benefit. The key is to determine what we can offer to the other person. This is another lesson from Ferrazzi. Start with generosity. What can you give or what benefit will be provided to the other person if they spend time with you, take your call, or accept your meeting? What did we have to offer? Access to a network of advertising agencies we've built in our business and exposure for Chris and his growing company's product to people who could benefit his company.
You can get the full interview with Chris by clicking the button below. In the interview Chris talks about taking advantage of being first to market, how to keep employees motivated and creative, and his track record and path to current success. Download the interview now and be sure to check back Thursday for steps five through seven.
Have you put the Ferrazzi tactics into action or have your own methods for establishing relationships with the targets on your list? Let us know in the comments below.