There's no question things are changing in the print industry. We've all been hearing about it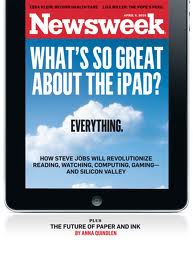 for years and the prognosticators have been saying publishing is on its way down. While there's no denying revenues have dropped and print circulations in some areas continue to decrease, all is not lost. What this has done is force publications to make choices. They have to determine what they think is the right path to making their product successful in the long-term. Some of them are turning to digital, as Newsweek just announced they will cease print production in the United States at the end of 2012. But is Newsweek, a publication that's been around for 80 years simply going to pack up shop? Of course they are. They'll just tuck their little tail between their legs and wander off into the sunset because they got beat by the interwebs and don't know what else to do.
Oh wait, that's actually not what Newsweek is doing. Instead, Newsweek has recognized the success they've experienced since introducing their tablet apps and combined Newsweek and The Daily Beast into "a single, worldwide edition targeted for a highly mobile, opinion-leading audience who want to learn about world events in a sophisticated context." Wow, that sounds like a great idea. It also means people still recognize the quality of their journalism and the content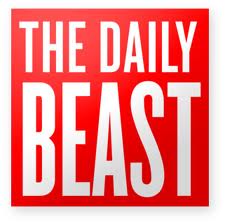 they provide. Remember, content is king, regardless of medium in which it is delivered. The Newsweek story goes on to say, "By year's end, tablet users in the United States alone are expected to exceed 70 million, up from 13 million just two years ago." That's some serious growth. So should everyone abandon print and go all-digital? Not so fast.
Take a look at the Orange County Register. For their market and target demographics, the print edition is thriving. So much so that they've actually "eliminated the paper's afternoon-edition iPad app" in order to focus more on print and the success they are seeing as their readers open the broadsheet, sit down with a cup of coffee and catch up on the day's news. Now, shutting down the tablet app doesn't mean they've abandoned digital all-together, just that they've recognized their strengths. They still have a digital strategy and are supporting it. They've split their two digital properties and given each a unique focus. But the major changes are coming on the print side. The goal at the OC Register is to become subscription-supported versus ad-supported.

There are two quotes in the attached story that really bring the situation to life. Here's the first: "Think about a Starbucks model," Brusic said. "If each day you went into Starbucks and plunked down $4 for a latte, and the cups got smaller and the content got weaker, chances are you'd stop going to Starbucks. That's basically what newspapers have been doing as a way to deal with decreases in advertising revenue." Wow, that really sums it up. The second quote, which supports the earlier association about the real power being in content is this: "The staff still files breaking news to the web, still understands the importance of mobile and digital, but we really have pulled back from chasing empty pageviews and are focusing really on — whether you're dealing with print or digital — the core mission should be to build quality in content and build a core audience." Did you catch that? Here it is again, "the core mission should be to build quality in content." Sounds like a great idea.
These are just two of the many examples we could cite. Check back next week when we talk about how the Star Tribune, based in Minneapolis, has put a focus on both the print and digital arenas, and how they've experienced consistent growth as a result.
Have a story to share about your publication or something unique your local paper is doing? Share it with us in the comments. And if you're interested in creating effective digital ads to hit your consumers on that platform, check out Tuesday's post. Finally, if you're interested in learning how to integrate your digital and print advertising, download our latest ebook and get started today.